#OtotSendi "Cultivate Your Passion"
Posted by

vdms-1

Date

February 28, 2022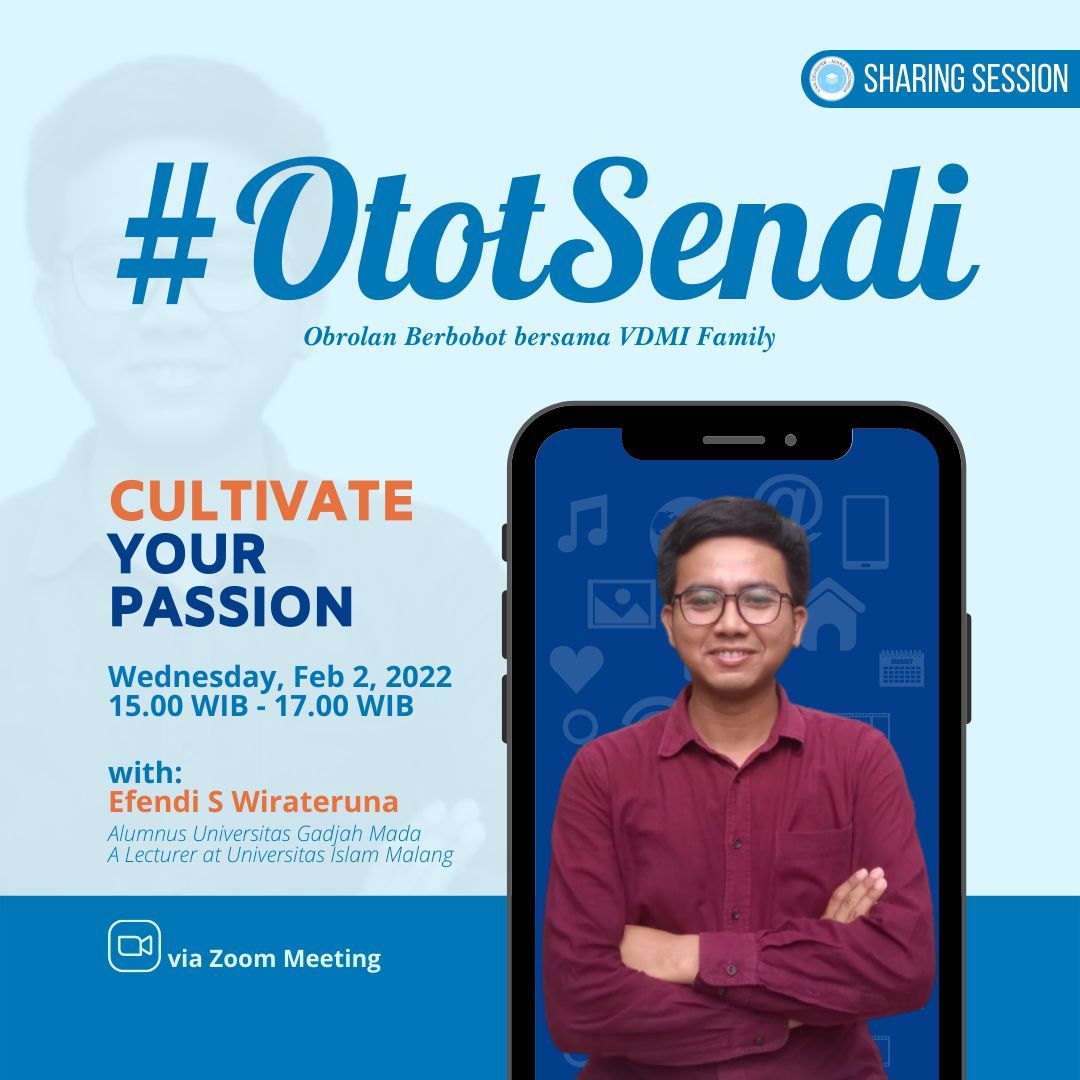 Van Deventer Maas Indonesia provides insight for grantees and alumni through #OtotSendi (Obrolan Berbobot bersama VDMI Family). First episode in 2022, #OtotSendi discusses "Cultivate Your Passion" with Efendi S Wirateruna (alumnus of Gadjah Mada University) on Wednesday, February 2, 2022. Currently, he is a lecturer at the Islamic University of Malang after graduating from National Sun-Yat-sen University, Taiwan.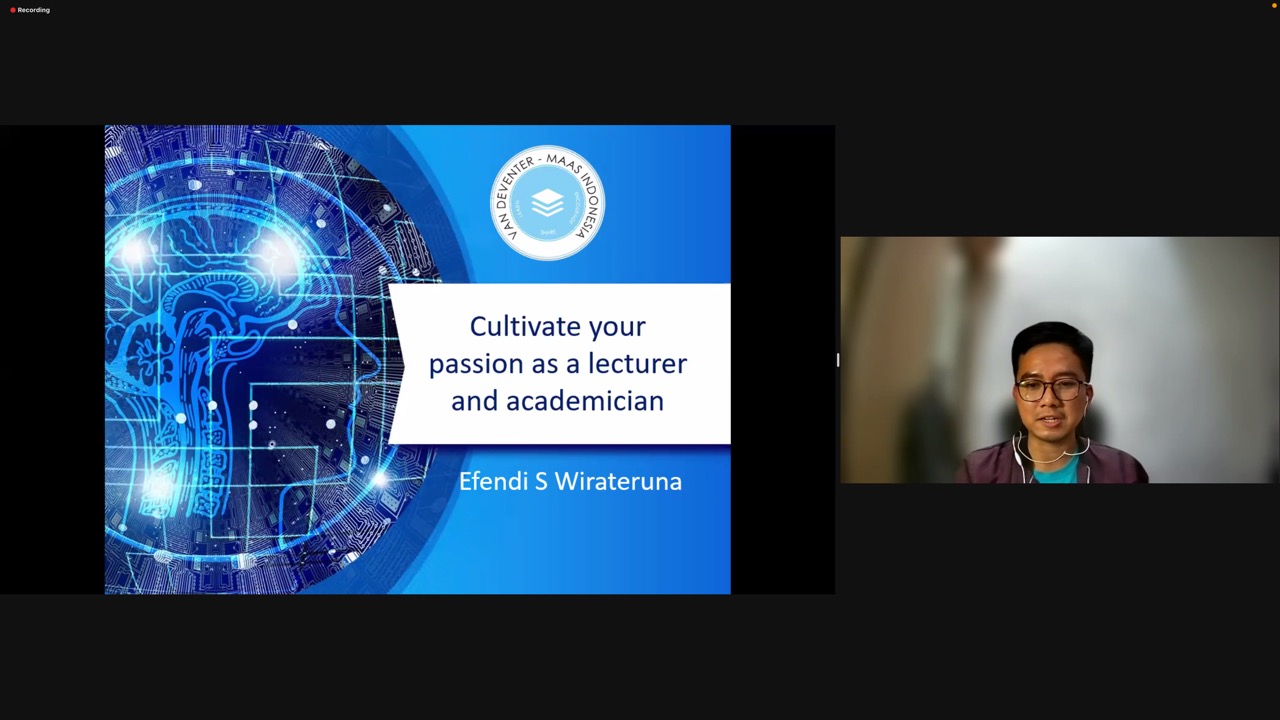 Efendi explained that we can develop our passion by listening to our conscience since college, so we can cultivate our passion after graduation. Efendi when he was a student at UGM did research, helped as a lecturer assistant, and carried out community development projects. When he was a master's degree student in Taiwan, Efendi and his friends created the " Perpustakaan Berjalan Kaohsiung" which provided a library for Indonesian migrant workers in Taiwan. After graduating, Efendi continued his activities in research, teaching and community service as a lecturer.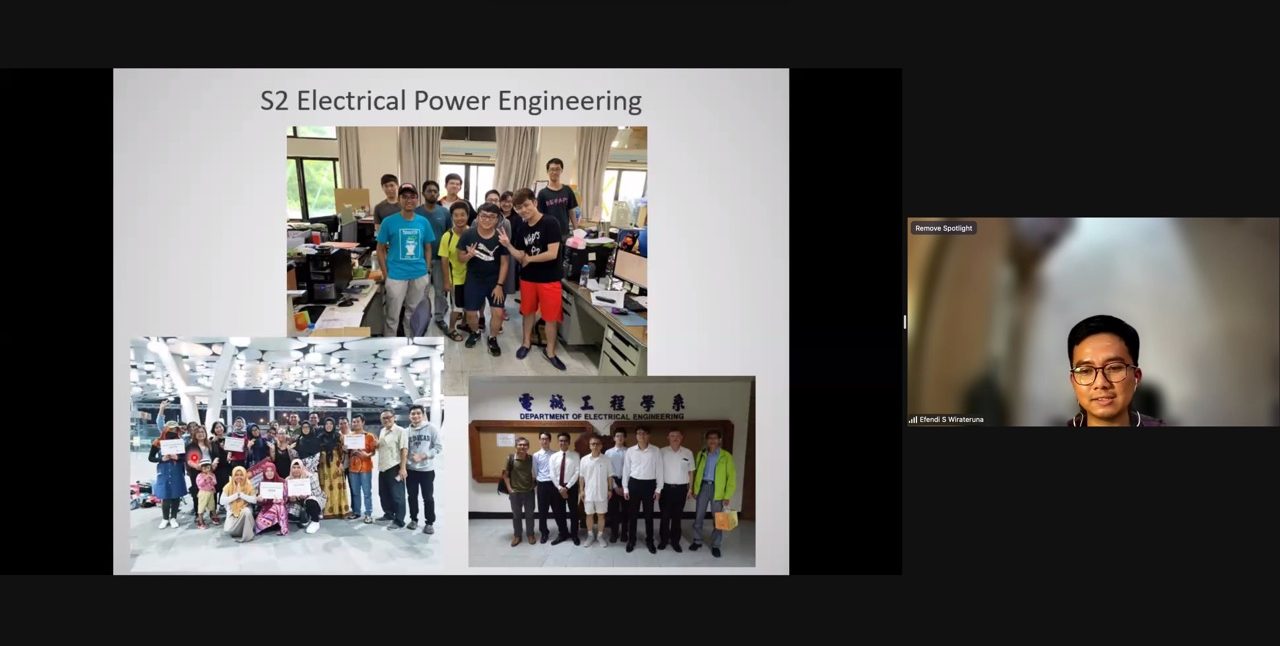 Based on Efendi's experience, become a lecturer and academician brings a lot of advantages. He has a flexible time for working so he can manage his own time to do what he loves most (teaching, research and community services). He also can build a good networking with another lecturer or researcher from Indonesia and abroad. A clear career path also an advantage for him to reach his dream as a Professor.
In the question and answers session, there are a lot of grantees and alumni who shared about their life and asked Effendi for advices. Some of them already know their passion and are still on process to fulfill it. Some of them are still on the phase to find their callings and passions. Dea Resti (grantee of Padang State University) asked how to cultivate passion, if our passion is in writing and research. Efendi gives advice to keep honing her passion for writing by participating in activities such as the Excellent Writing Club, reading books and writing continuously.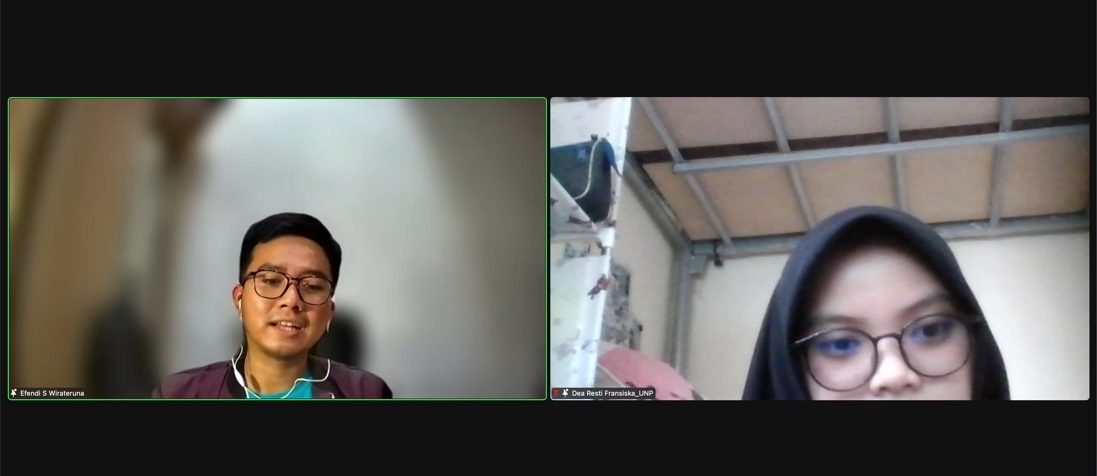 As a conclusion, Efendi encouraged all participants to know ourselves more deeply, keep on dreaming, dare to try something new and persist to reach our passions.