Social Project Regional Representative Medan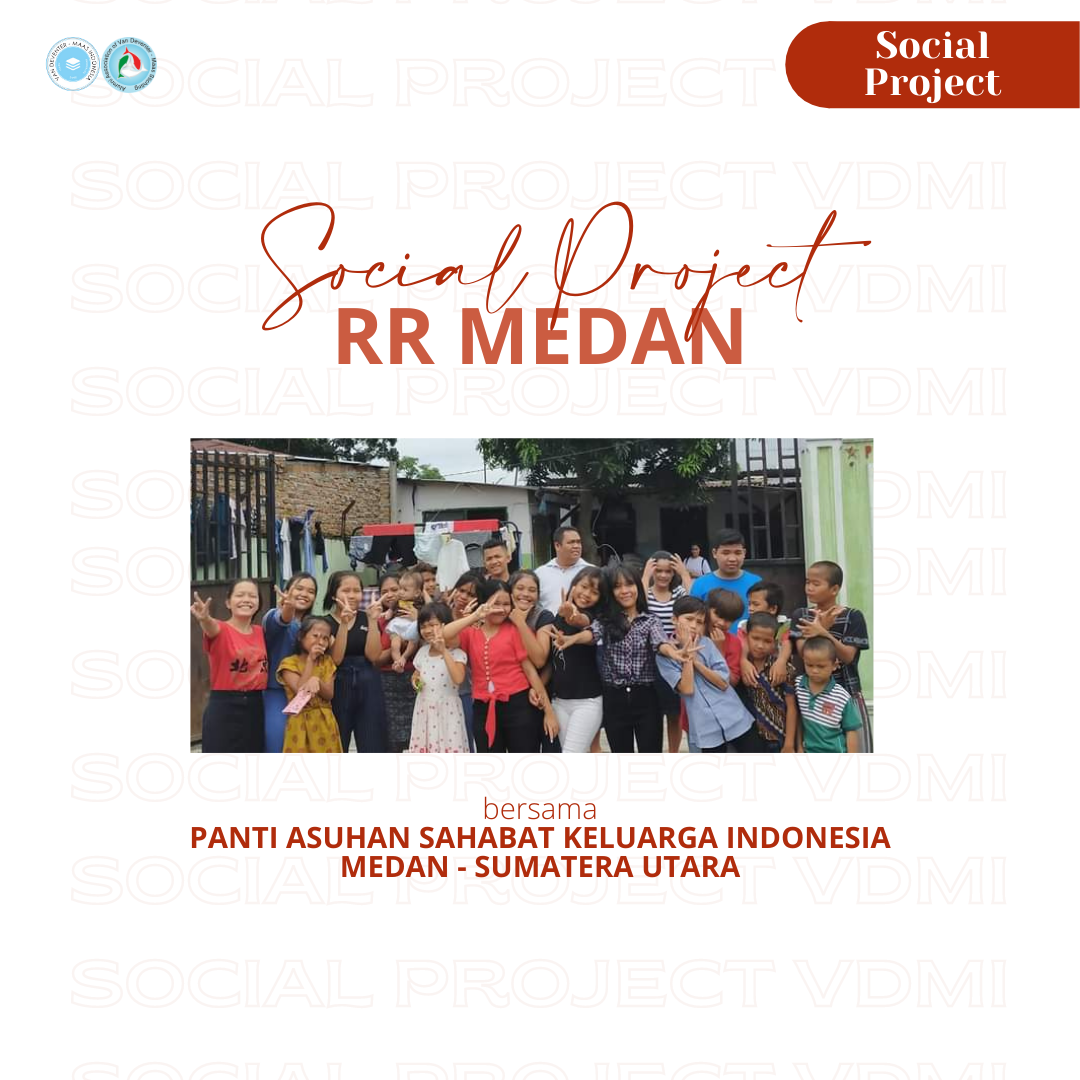 The VDMI Social Project 2021 collaborates with the VDMI Regional Representative (RR) Medan to hold a sustainable program Sahabat Keluarga Indonesia orphanage at Jalan RS Haji, Kec. Percut Sei Tuan, Medan. In this Social Project, VDMI Family can donate by ordering a package of T-Shirt and 2022 Planner Book. VDMI family can order start from October 4th to November 4th, 2021. Each package will contribute IDR 15.000 to the RR Medan's project.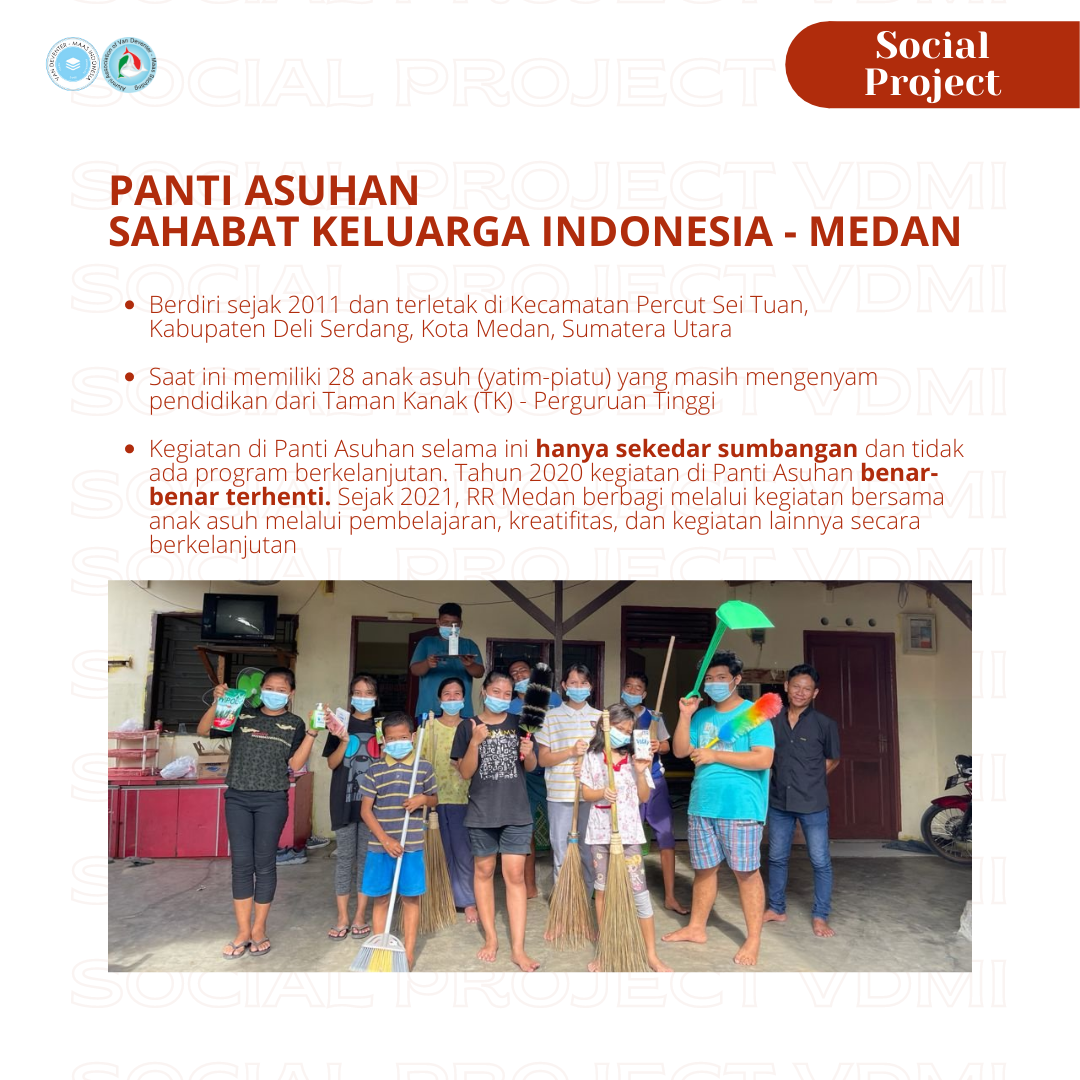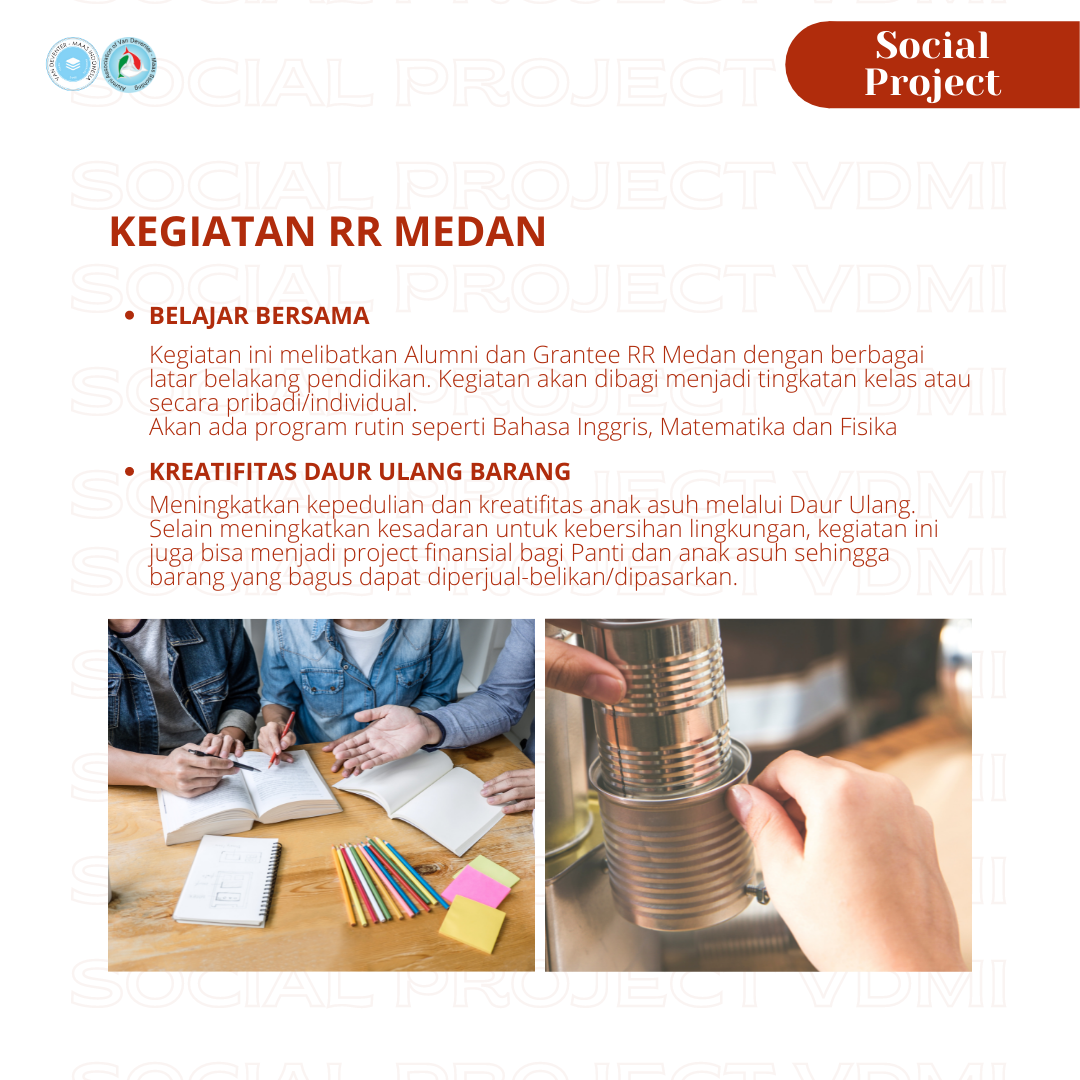 VDMI delegates Nopri Sinaga (the Team Leader of RR Medan) to be the treasury of this Social Project. Payments are addresed to Nopri Sinaga. The donation will be utilized to buy school supplies for the orphans. The VDMI family who want to order can contact Dios Larosa (VDMI Communication and Alumni Relation) or the Team Leader in each RR. In Oktober 17th, 251 packages have been ordered. It is highly expected that The VDMI family can contribute to this Social Project.