Entrepreneurship Mentoring Program 16 November, 26 November and 9 December 2021
Posted by

vdms-1

Date

December 29, 2021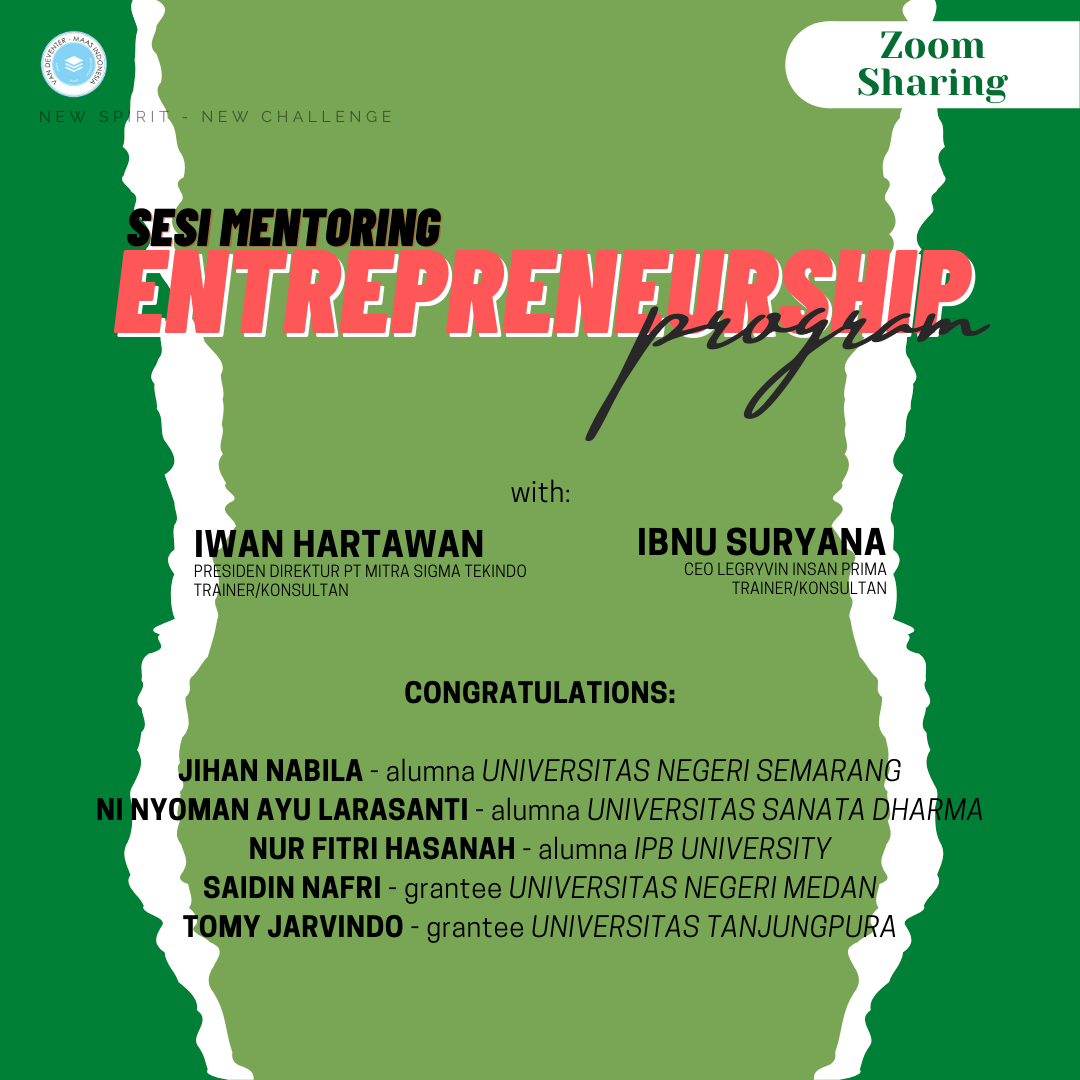 After participating in Sharing Entrepreneurship, the five participants continued in a mentoring session with Iwan Hartawan and Ibnu Suryana. They are [1] Nur Fitri Hasanah (alumna IPB University) – Terrarium Palace, [2] Jihan Nabila (alumna Semarang State University) – Kawoola Moeda Batik, [3] Ni Nyoman Ayu Larasanti (alumna Sanata Dharma University) – Ranay Tea, [4] Tomy Jarvindo (grantee University of Tanjungpura) – Togaplant and [5] Saidin Nafri (grantee Medan State University) – Ice Cream Bang Sayy. Mentoring activities will help alumni and grantees to focus on their goals in doing business.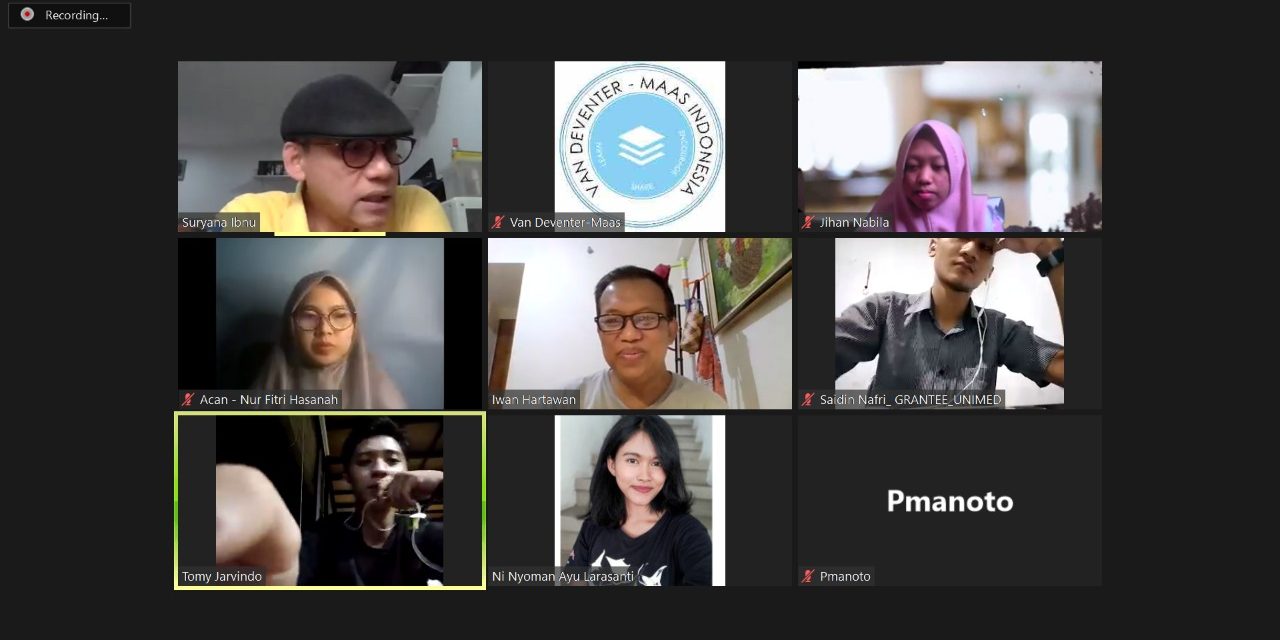 The first mentoring will be held on November 16, 2021 at 7 – 9 pm. In this session, Mr. Iwan explores more information and combines the participants' perceptions about the business and the business they are running. There are some differences from today's and past businessmen. Currently, most people run a business because of a hobby. Participants are given several choices, whether they want to continue the business they have been doing, or create a new business or continue to run the business they have been doing and add new ideas for business development.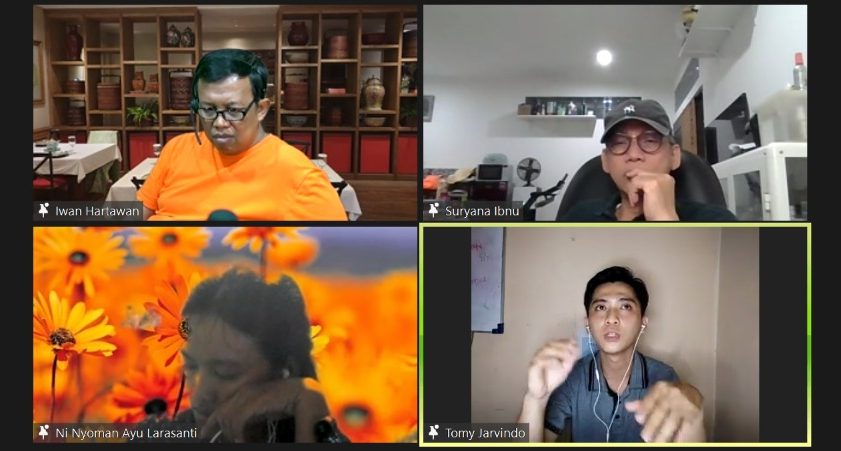 In the second session (26 November 2021), participants discussed the basics of doing business. In starting a business, a marketing mix is needed, with various considerations including: product, place, price, promotion and service. Participants are also asked to be able to analyze the advantages and disadvantages of the product. In addition, participants must also be able to know competitors' products.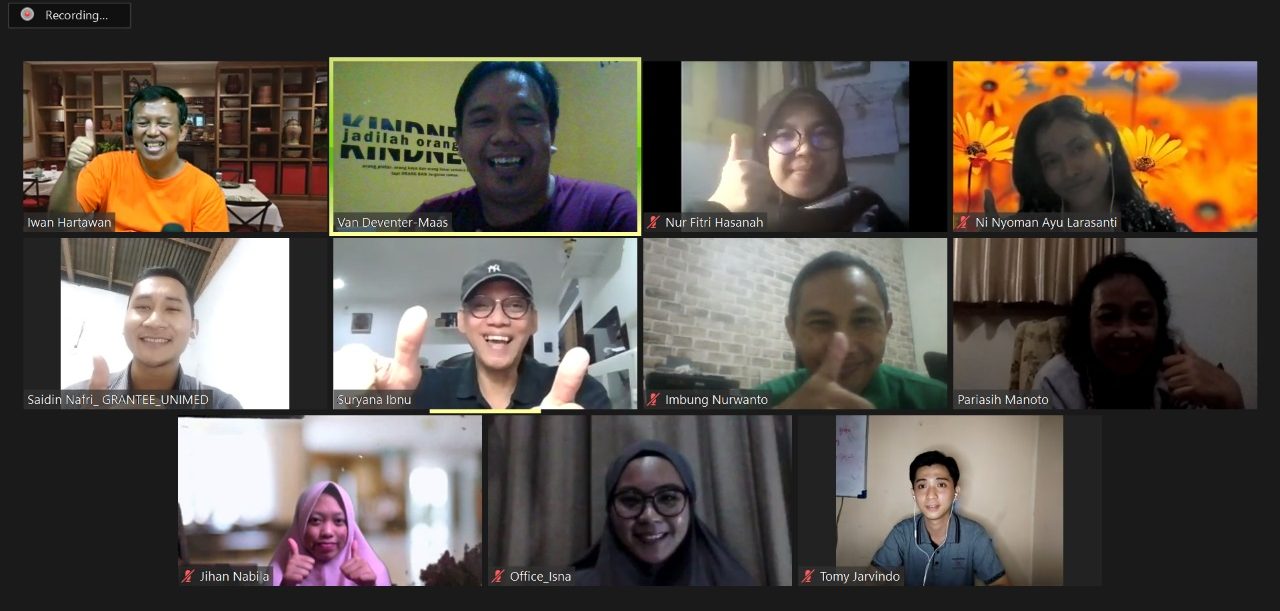 In the third session (9 December 2021), Mr. Iwan, Mr. Ibnu and the participants discussed the tasks that had been given. Each participant will explain the advantages and disadvantages of the product and how to solve it. Many new insights for participants that make them more enthusiastic in doing business. Nur Fitri identifies how to touch customers who are in the lower middle class with the products offered.