#OtotSendi "Pentingkah Kesehatan Mental?"
Posted by

vdms-1

Date

February 28, 2022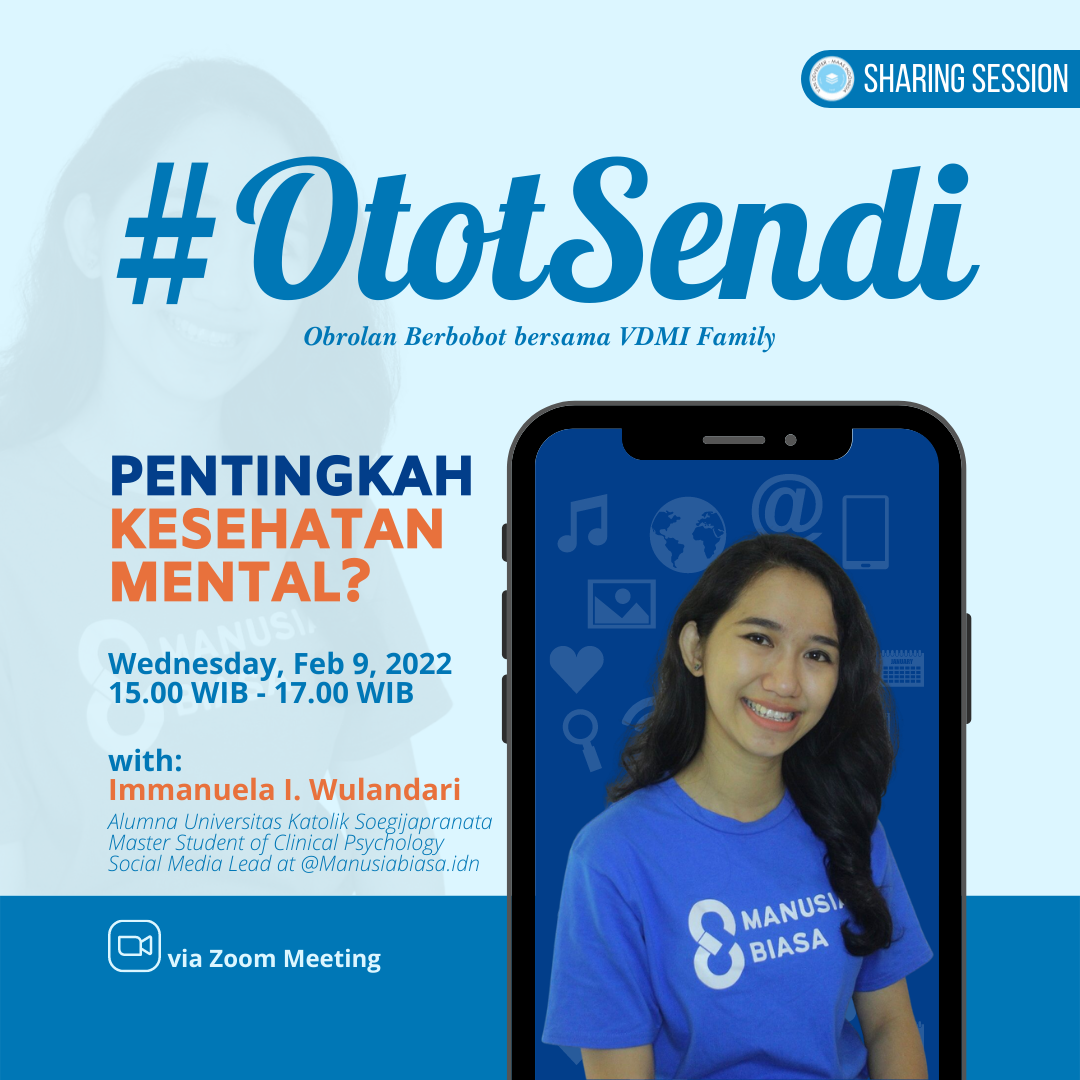 Wednesday – March 9, 2022, #OtotSendi shared about the importance of mental health with Imanuela I Wulandari (alumna of Soegijapranata Catholic University). Now she continues her studies at Masters in Psychology with a major in Clinical Psychology. In addition, Wulan is actively building the humanusual.id platform with friends to provide a forum for consultation.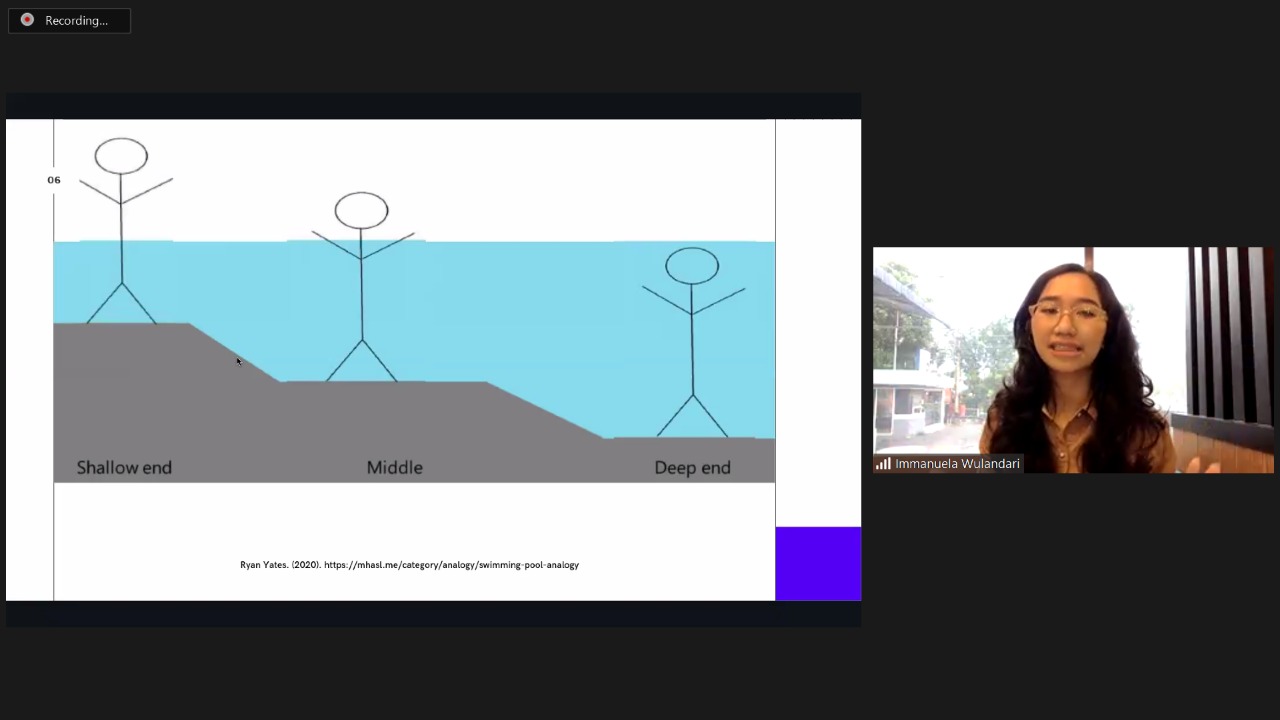 Wulan analogy mental health like a person who is swimming. There are three types of it: in the shallow end, in the middle and in the deep end. A person who swims in the shallow end pool is called mentally doing well. The second is a person who swims in the middle pool. He/she can be facing a problem and anxiety, but still can cope with the situation and be productive in their daily activities. The last one is a person who swims in the deep end pool. They can not breathe in the pool and need help from others. They are dealing with mental disorders and need help from professionals (psychologists, counselor, or psychiatrists).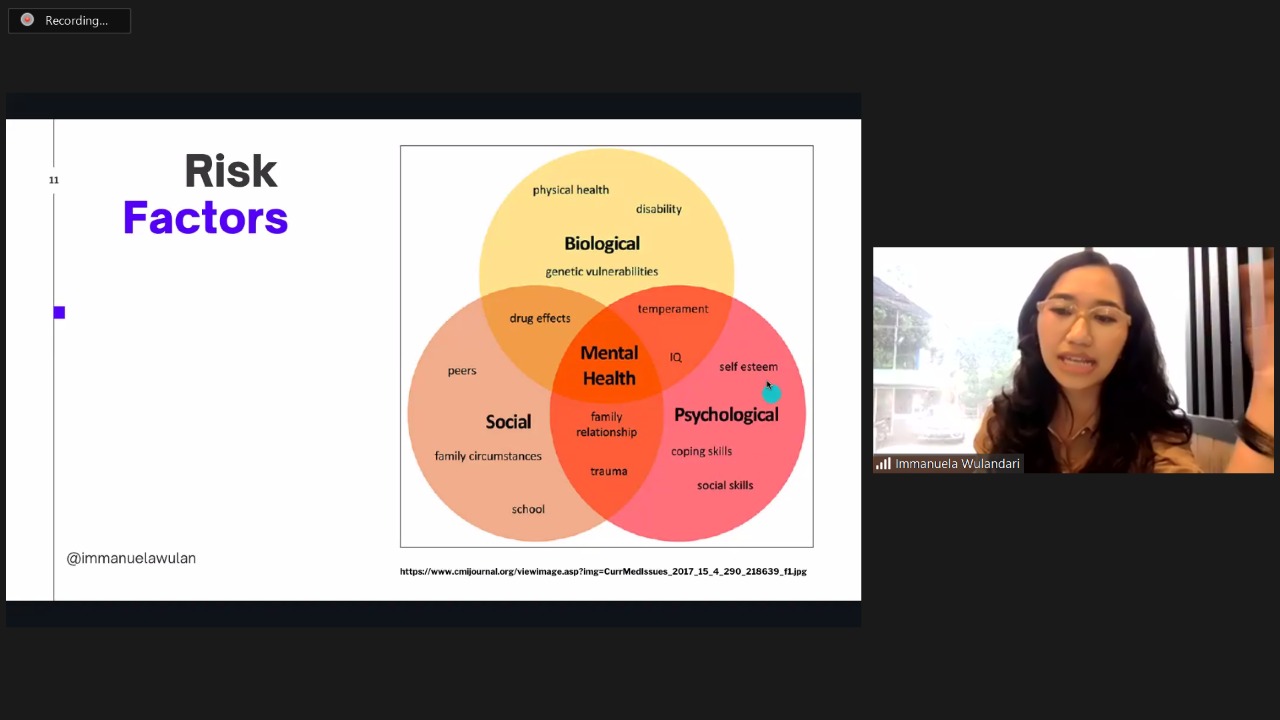 Nurmi Putri Rahayu (grantee Padang State University) shares her mental health during the pandemic. She has to see various kinds of posts on Instagram and social media that make her down. Her friends got what she didn't get. She started to blocked and unfollowed the accounts of her friends. Wulan appreciates that Nurmi really knows her mind and does the right thing. When we feel insecure with our friends posts, we can choose a hide mode, and it's fine.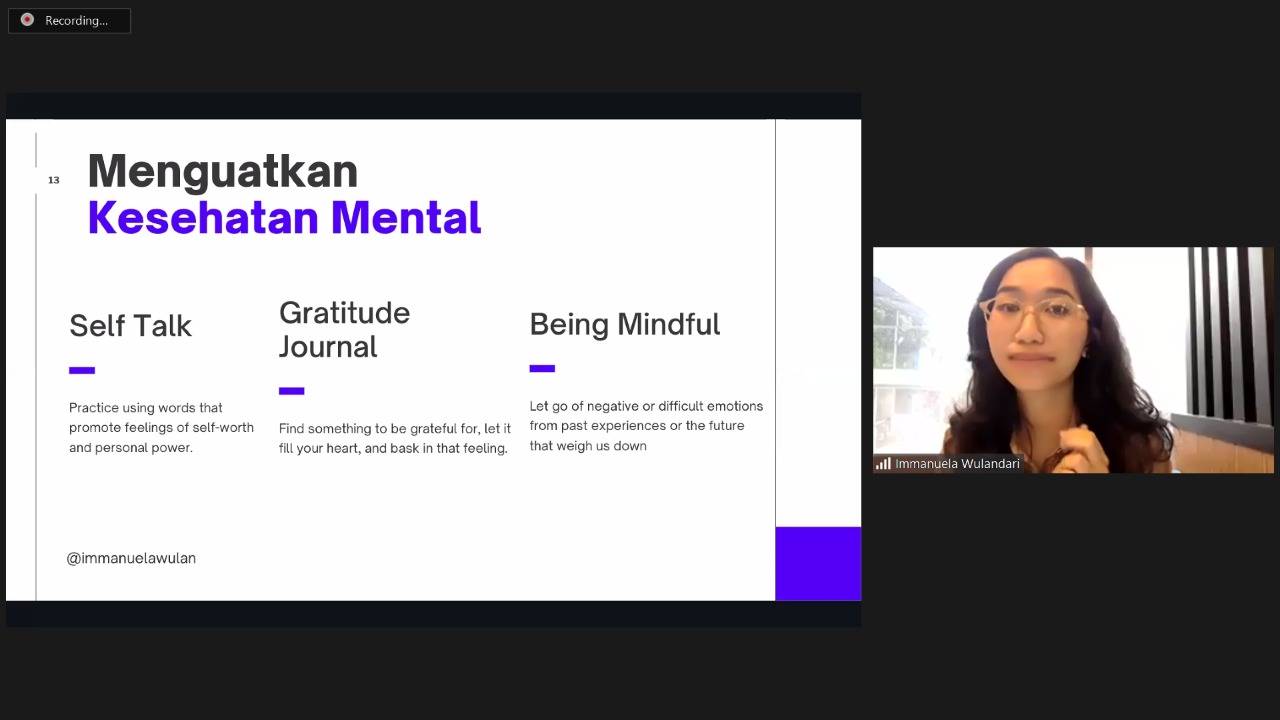 Wulan also suggested that there are three ways that we can do to strengthen our mental health: self-talk (practice using words that promote feelings of self-worth and personal power); gratitude journal (find something to be grateful for, let it fill your heart, and bask in that feeling); and being mindful (let go of negative or difficult emotions from past experiences or the future that weigh us down).