Regional Meeting Jabodetabek-Bandung
Posted by

vdms-1

Date

September 17, 2018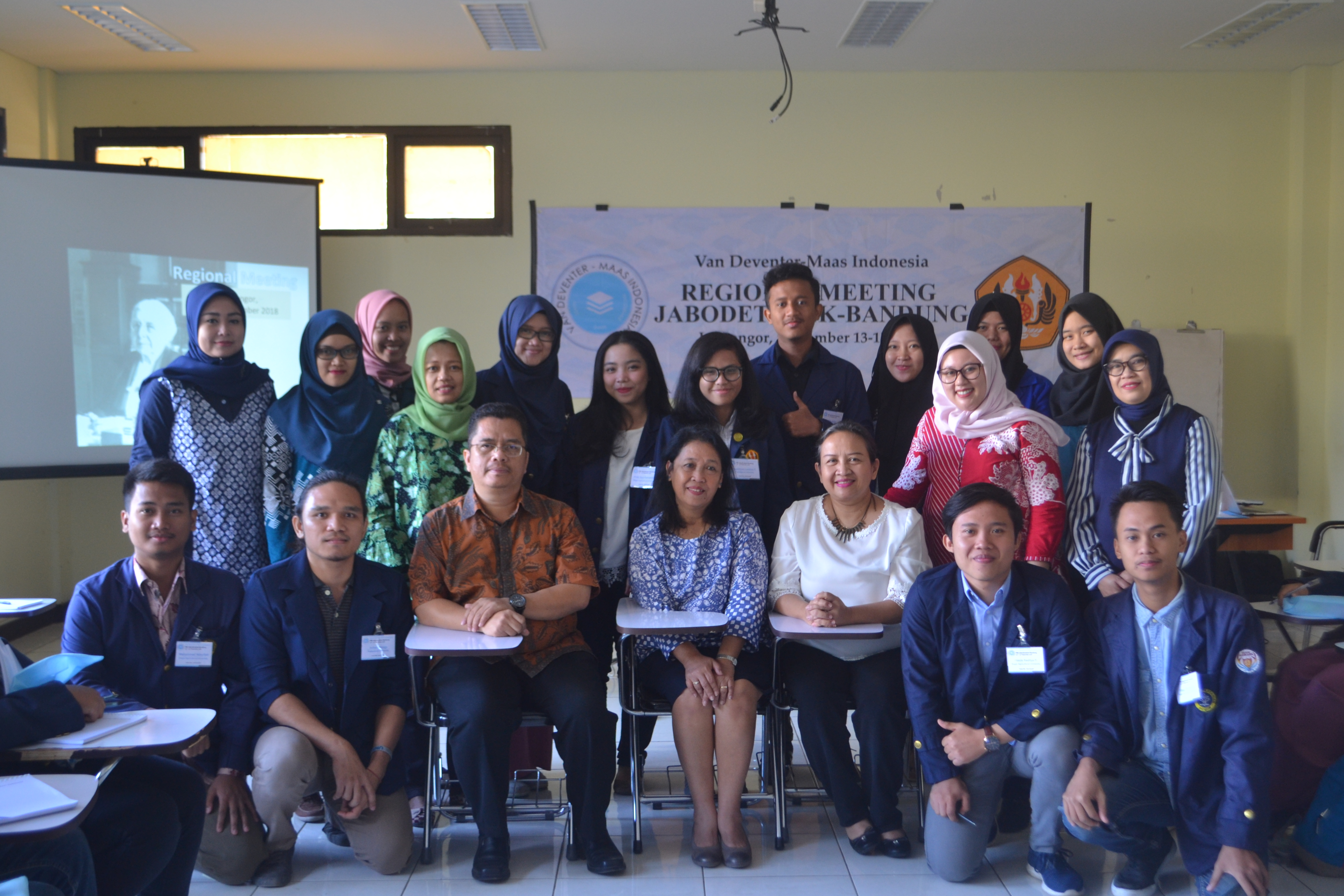 On 13th-15th September 2018, VDMI has held a regional meeting of Jabodetabek-Bandung. The regional meeting was located at Building 3, Lt.1 Room, Faculty of Fisheries and Marine Sciences, Padjadjaran University. This three days' activity was attended by 58 grantees from Padjadjaran University, Bogor Agricultural University, Bandung Institute of Technology and Al-Fathonah Midwifery Academy Jakarta.
The activity was opened by Dr. Iman Rahayu as Deputy Dean of Faculty of Mathematics and Natural Sciences, Padjadjaran University. He said that scholarship recipients should be more active in learning because they have received assistance to help them in doing their studies. In addition, he also advised that soft skills must be owned by everyone in order to compete in the world of work later.
The next agenda was continued by Mrs. Ani Fegda. She started her session with the material of 'I Choose Happiness'. Happiness comes from within and is found in the present moment by making peace with the past and looking forward to the future. The atmosphere was getting more exciting with many questions about facing the world of work and career plan. Each participant also followed the Self Reference session in order to find out what the potential things that they can get from themselves and how to overcome their self weaknesses as well. Ms. Ani's session was closed with Interview practices such as how to answer questions during job interviews, strategies in interviews and pay attention to appearances during interviews.
The second session was with Mr. Ibnu Suryana on the topic of ' Basic Leadership' and 'To Lead is To Serve'. Career is a journey to a desired destination. Mr. Ibnu said to all the participants that they should always do the best not do my best. In addition, he also presented 'Success Requirements' and 'Love your job' material. Moreover, many questions were asked by participants about how to be a good leader and reward as well as punishment for self.