Regional Meeting Manado 2019
Posted by

vdms-1

Date

September 20, 2019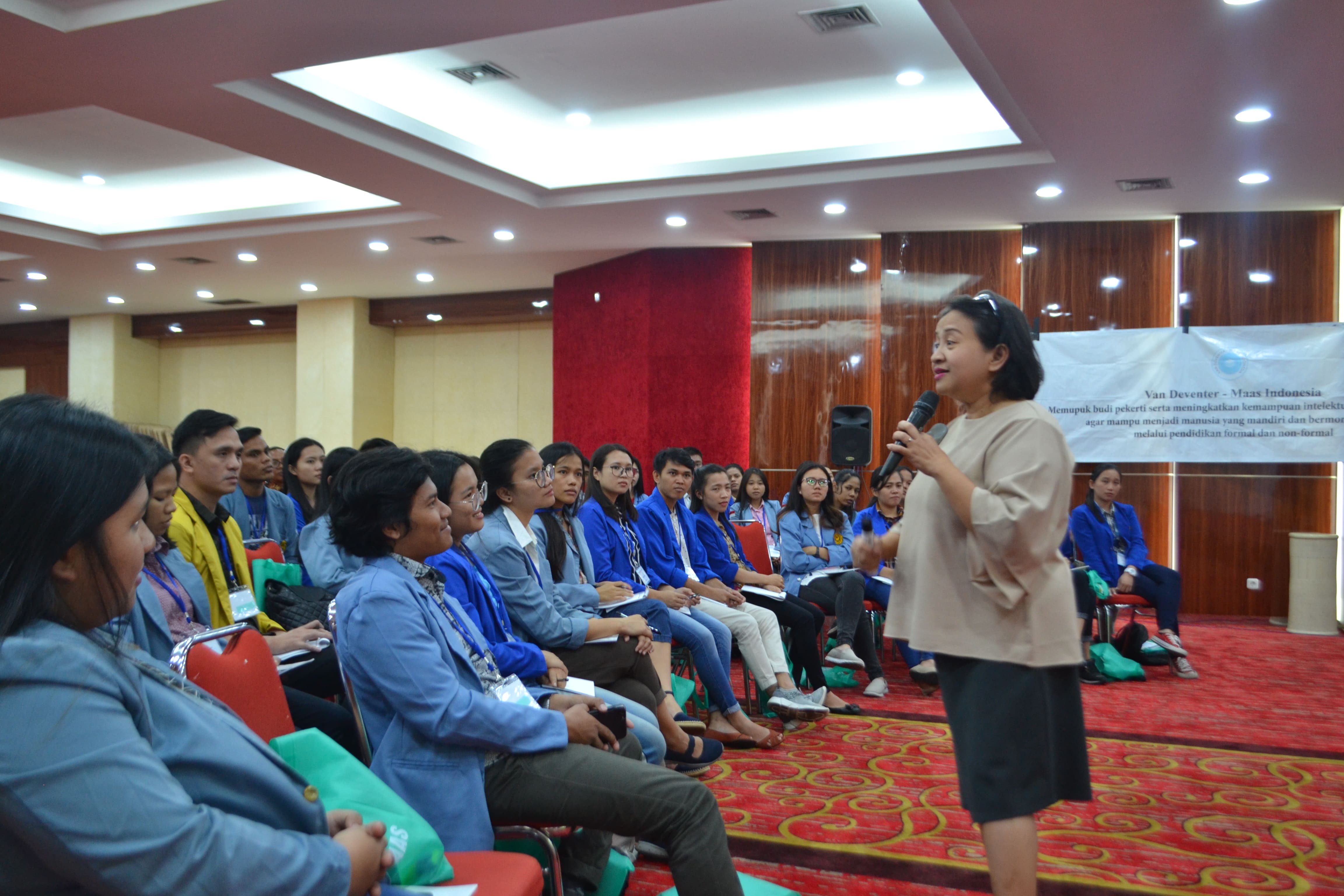 The Manado Regional Meeting was held on 26-28 August 2019 at Sam Ratulangi University, Manado, North Sulawesi. This activity attended by 63 participants from Sam Ratulangi University and De La Salle University. Opened by the Vice Rector of Student Affairs Sam Ratulangi University – Drs. Tuerah August Musa Ronny Gosal, M.Si. He said that grantees or scholarship recipients should have responsibility for themselves, university and Indonesia.
The first session began with "Appreciate" from Dwiani Fegda. Participants were asked to find how to appreciate themselves and others. Give around of applause is a simple thing to appreciate someone and can be encourage to do something better. Other than that, before choosing a career, the participants were given material about to get to know each other. What is their character and things that are loved, so they can determine a suitable career. 'Knowing yourself' can also be a factor in facing VUCA World (Volatility, Uncertainty, Complexity, and Ambiguity) and Industrial Revolution 4.0.
Something important for the preparation of the job interview was also given to the participants such as posture, how to look, how to answer questions from interviewer. Activities were carried out with simulations. Participants were asked to advance and be given input in appearance. Then, the simulation about how to answers the questions in a good way was conducted. This preparation was intended to create a good impression and influence the results of interview selection.
Second session with Ferdinandus Hindiarto talk about "The Importance of Networking". He told story about his students who get the job in same company but have a different career. The one with low GPA and high soft skills like networking and leadership can get a better career than someone else who has a high GPA but low of soft skills. This is also expected to the RM Manado participants will not be ashamed to build networking and grow the soft skill.
Participants also discuss about some problems that they faced as college student in Student Monitoring System. The problems are about Family, English, Tools, Time Management and Food. They tried to solve the problems with their own experience. Regional Meeting Manado 2019 closed by yel-yel performance