Regional Meeting Padang 2019
Posted by

vdms-1

Date

October 22, 2019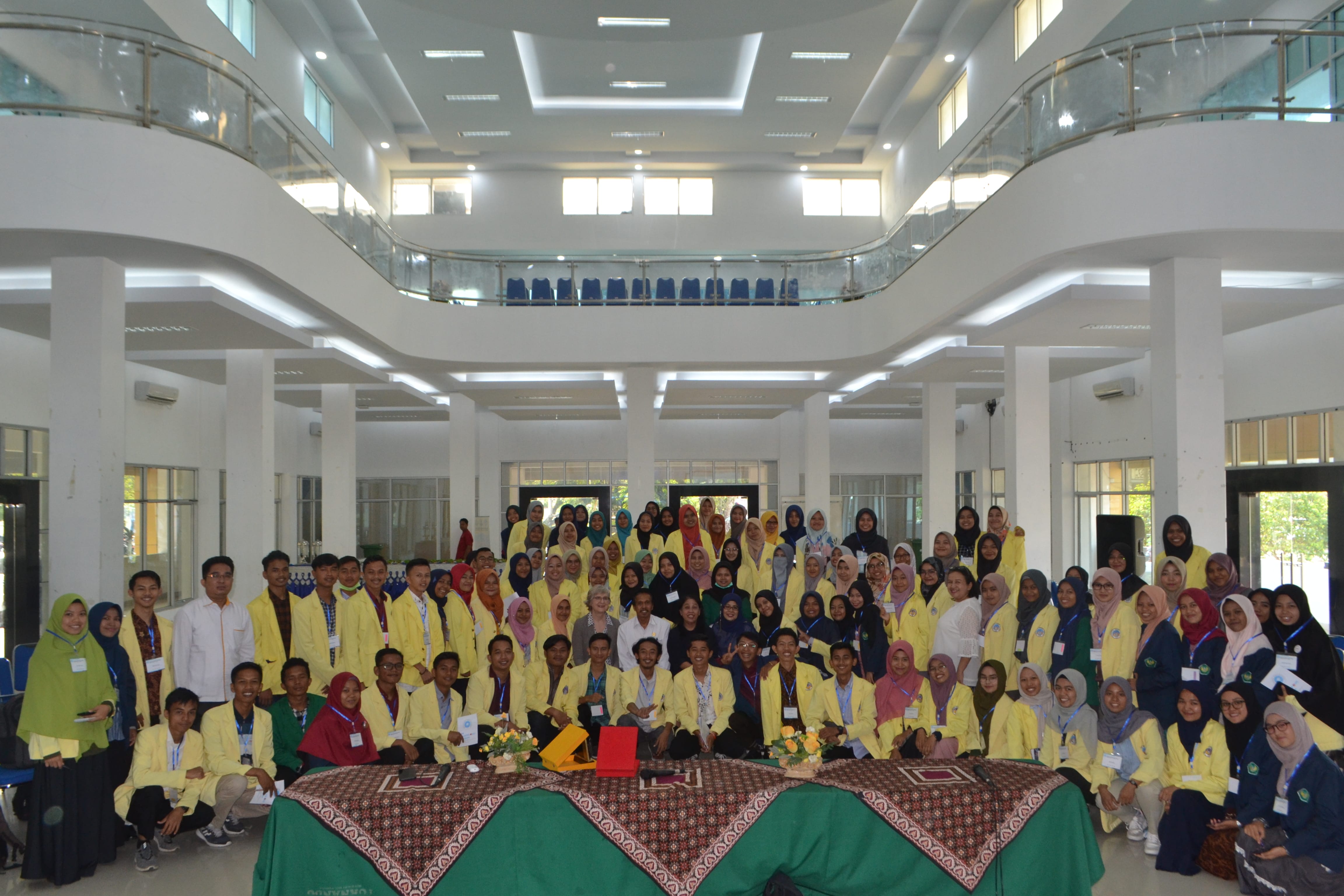 Padang State University (UNP) hosted the Regional Meeting Padang (RM) 2019 which was held from September 30th to October 2nd, 2019. Attended by 129 participants from Padang State University (UNP), Andalas University (UNAND), and Bung Hatta University (UBH), the event was opened by the Welcoming Speech from Vice Rector III UNP, Prof. Dr. Ardipal M.Pd. He suggested that all of VDMI grantees to maintain their academic and non-academic performance. In addition, Ardipal expected that VDMI grantees could also contribute to the better of society.
RM Padang 2019 also attended by Ute Jansen, the Chairman of VDMS Board in Netherland. In the event, she explained the history of Van Deventer-Maas scholarship to the participants. Next, Dwiani Fegda open the first session by quoting "if we see the difference with wisdom, we will find the beauty of similarity". Dwiani suggested that self-understanding, growth mindset, and going the extra miles is essential in reaching our goals.
Furthermore, Dwiani used picture to understand the participants' personalities. There were 168 pictures representing personalities. Next, the participants were given the overview of the current problems faced by the Z generation which are the world of Volatile, Uncertain, Complex and Ambiguous (VUCA) as well as the industry revolution 4.0. following the overview, participants of RM Padang were directed to discuss solutions for the problems. Moreover, Dwiani also provided the participants with the knowledge of how to prepare for a job interview (e.g. how to dress and speak formally).
Ibnu Suryana was the second speaker at the RM Padang. He started by quoting, "Leader have to born with vision". He suggested that the participants should start from themselves in building their leadership capacities. In addition, he highlighted the importance of gratitude and positive mindset. Moreover, he suggested that the participants should be aware of the way they dress up. "The way people dress up correlate to their success in communication," said Ibnu.
At the last day of RM Padang 5 groups were formed to discus the solution of problems faced by grantees which are gathered from the Student Monitoring System (SMS). The event was closed with yell-yell competition as well as group photo.