Self-Resilience – Key of Success (Part 2)
Posted by

vdms-1

Date

April 30, 2021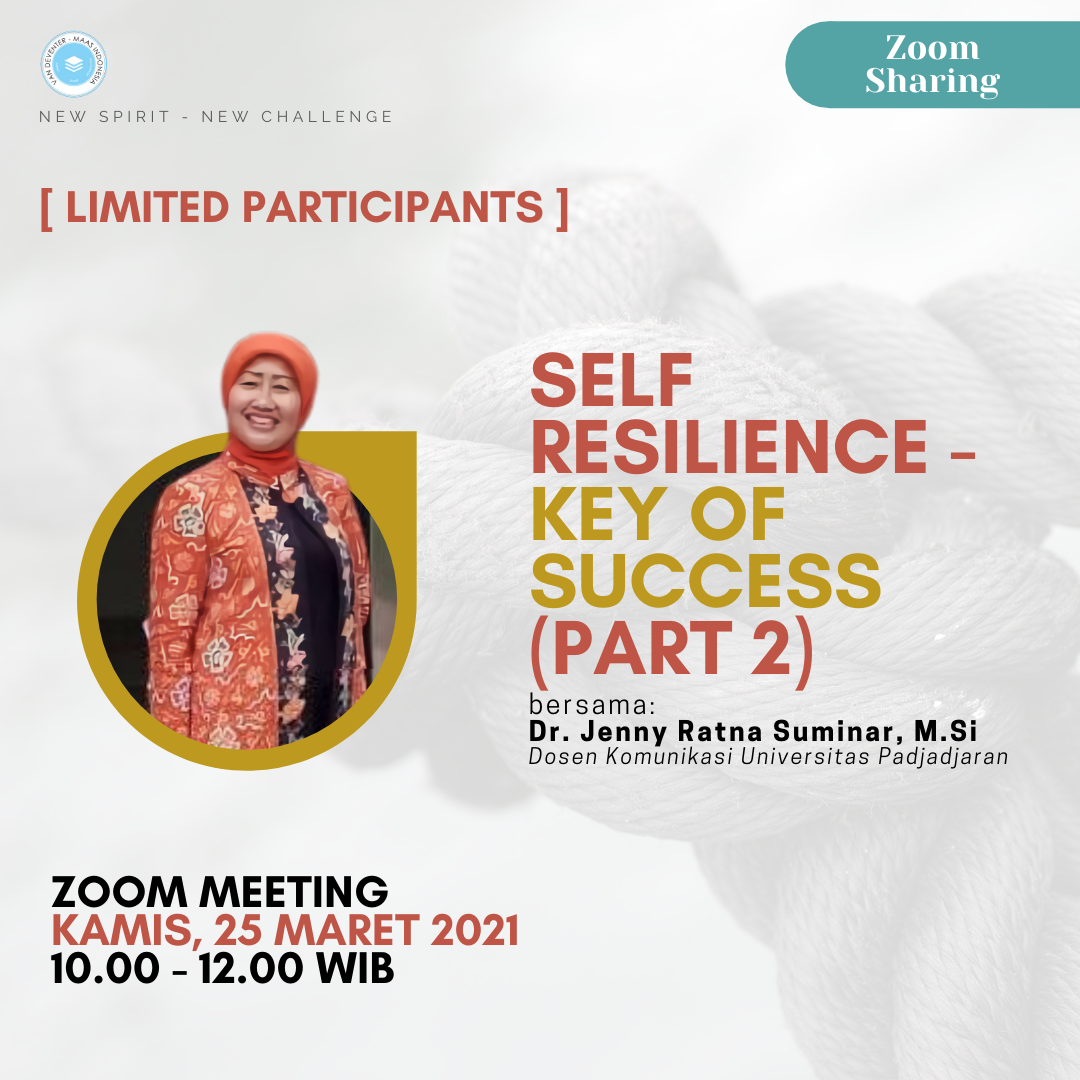 On March 25, from 10:00 to 12:00 (WIB), VDMI held the second part of Zoom sharing with the topic of Self-Resilience-Key of Success. Facilitated by Ibu Jenny, the participants discussed 10 essential abilities in the disruptive era which are: complex problem solving, critical thinking, creativity, emotional intelligence, coordinating with others, people management, judgment, decision-making, service orientation, negotiation, and cognitive flexibility.
Guided by the facilitator, the participants discuss various cultures, ethnicities, and biodiversity in Indonesia. Indonesia is the fourth largest Internet user. Behind the large potentials of Indonesia, Indonesia is still well known as a country with natural and human-made disasters. Also, many bad attitude-related cases occurred among children, students, society, and politicians. Bullying, corruption, and violation of regulations and law are still common in Indonesia. People's quality of life in Indonesia is mostly below the poverty line. Moreover, the pandemic makes the condition of people in Indonesia worse than before. This is the real condition of Indonesia today.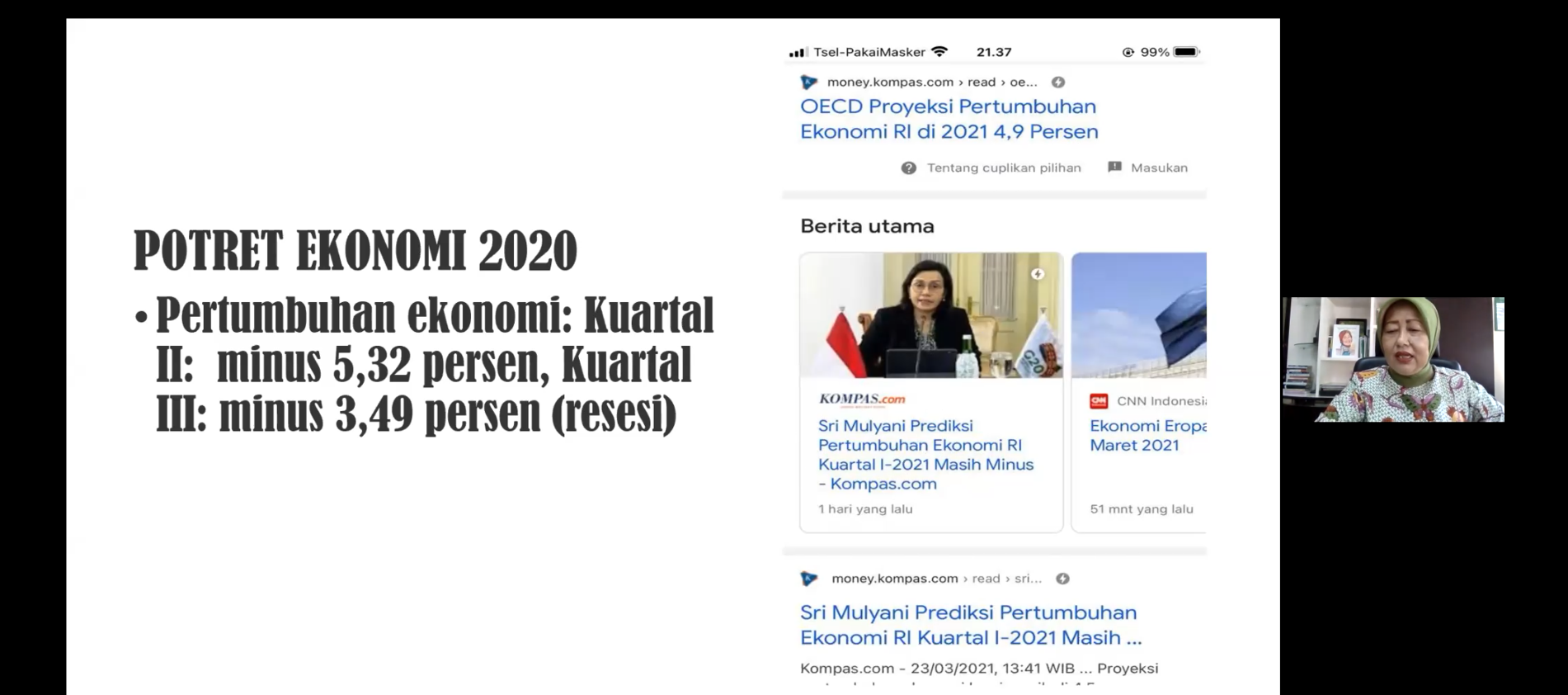 The question is, can we contribute to solving problems faced by Indonesia? Are we ready to continue leading this country to a brighter future? Let us learn from Japan. Japan does not have stable natural resources. However, they buy the basic materials from other countries, diversifies them into various products, the sell them at a higher price. Other countries can advance with limited resources. So, Indonesia that has enormous natural resources should be able to advance. At the end of the session, appreciation was given to Ersa Ismi Safitri, alumni from Swadaya Gunung Jati University (non-partner) for winning the quiz given by the facilitator.