Series of Journalistic Writing (Part 3): News, Features dan Popular Scientific Articles – 19 November 2021
Posted by

vdms-1

Date

November 26, 2021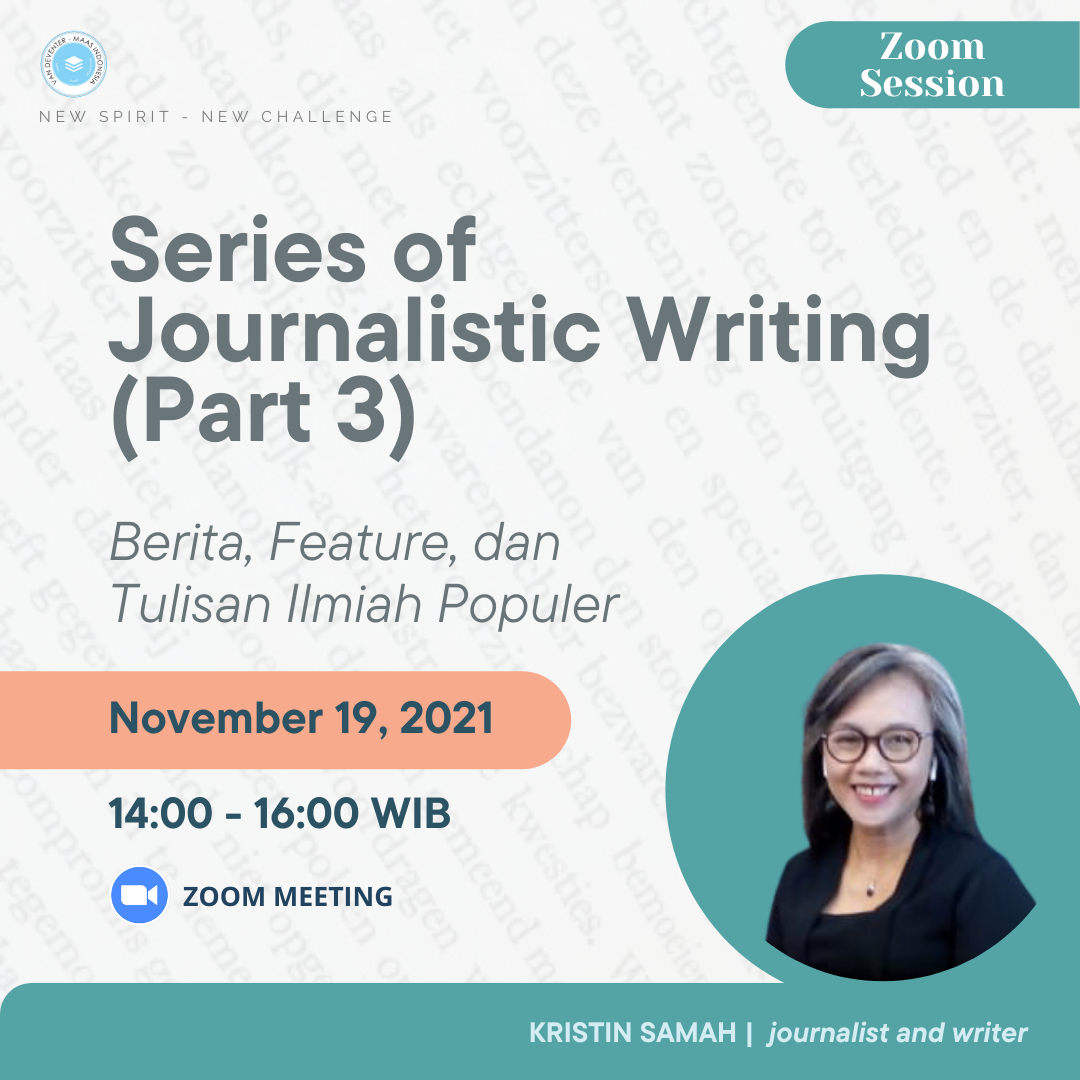 On November 19, the Series of Journalistic discussed three types of journalistic writing, which are news, feature, and popular scientific article. The formula of 5W+1H is essential in reporting news. Typically news is written in a funnel shape: lead, neck, and body. The most important information should be put at the beginning of the news.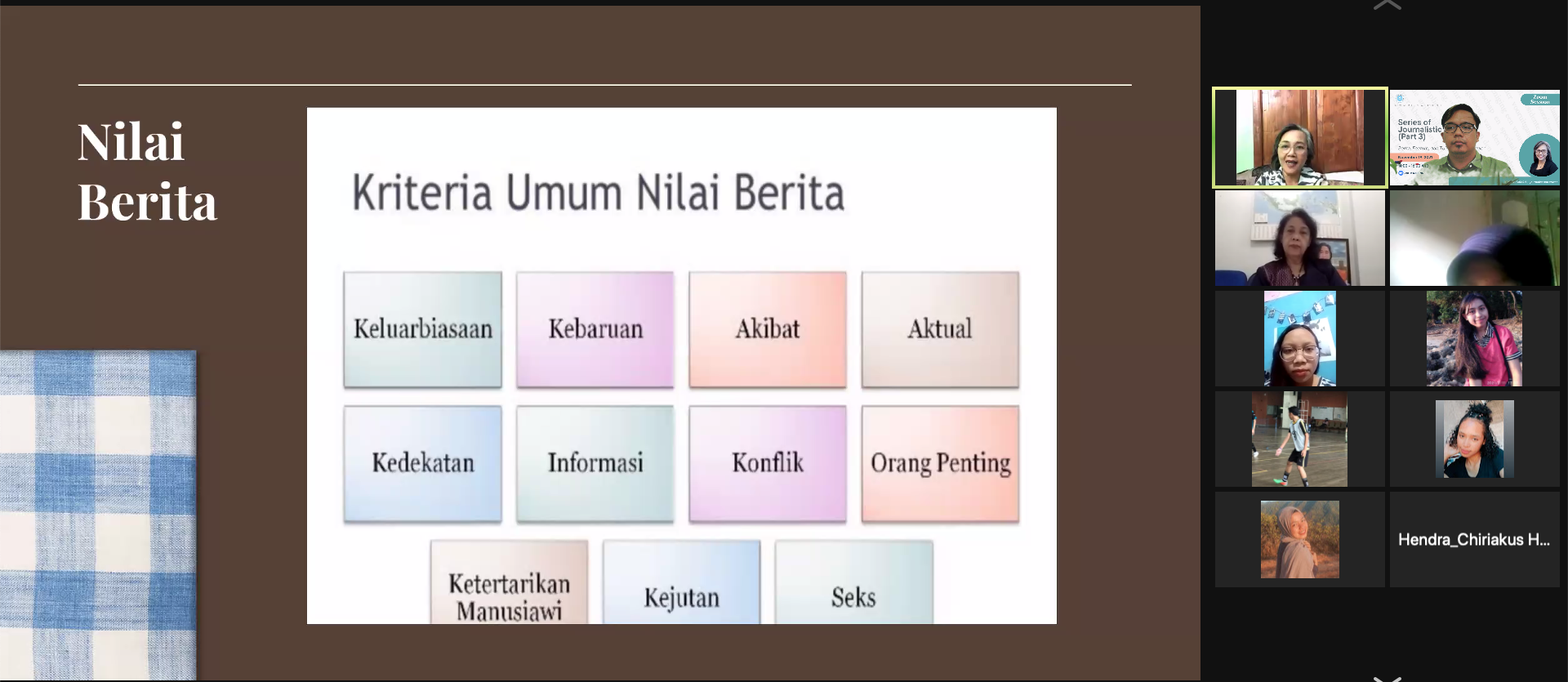 Meanwhile, the feature is the story behind the news. For instance, the news about a plane crash may generate questions about the story behind where each passenger heading to. The strength of a feature is in its angle. Choose the most uncommon/unique perspective in writing feature that generates human interest.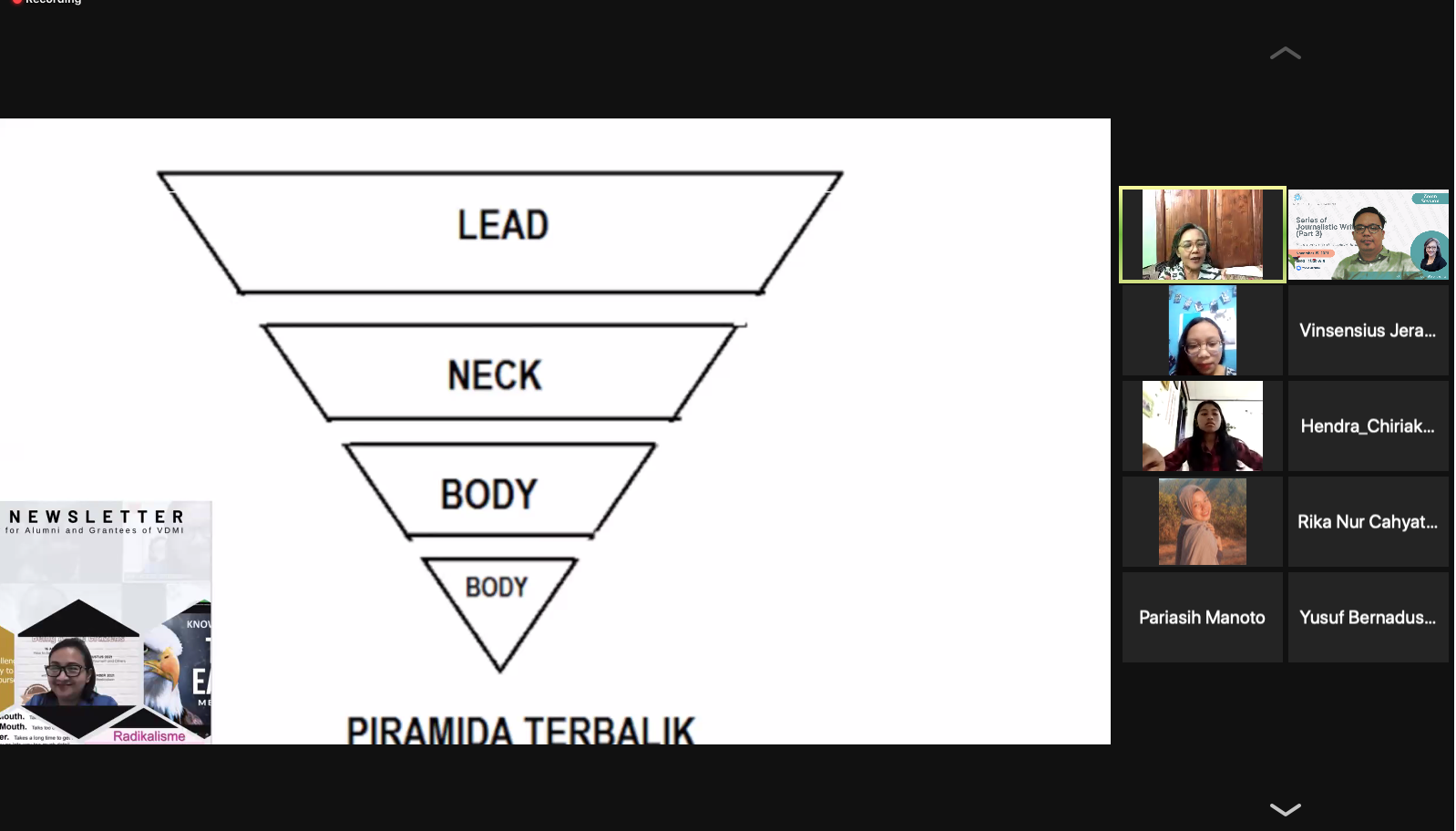 Popular scientific writing should be written by people in the field of expertise. For example, an article about mental health should be written by someone with a psychology background. A profile should be written in third person language to avoid a sense of arrogance.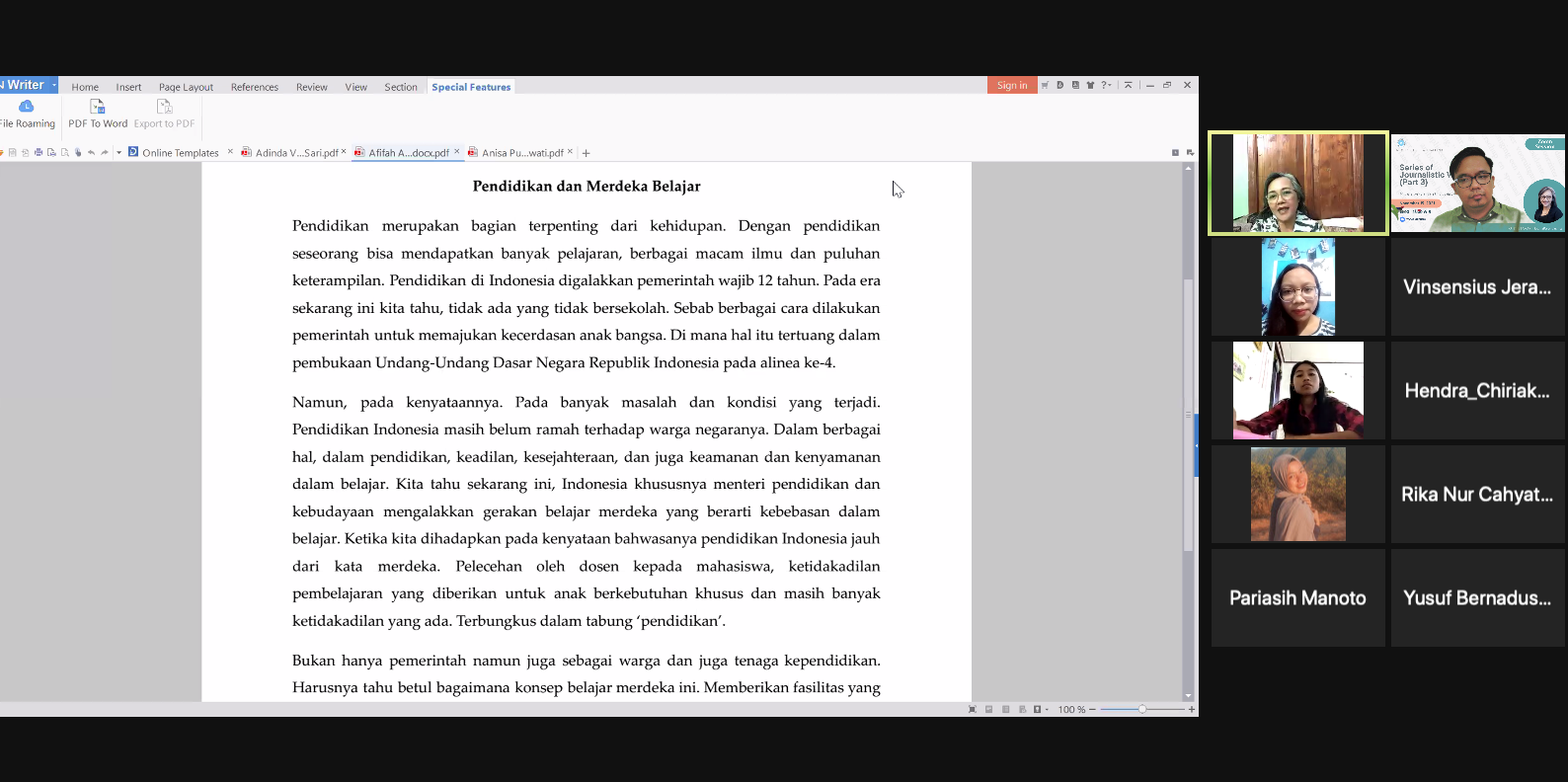 Florensia Purnawati Setia from Nusa Cendana University asked why some media show the face of a victim. Ibu Kristin explained that it is against the ethical codes of journalism. However, some media may consider that the society where the news is presented already knows well the victim. So, hiding the victim's identity is considered unnecessary.