Sharing Session: Big Opportunity to Build Your Life
Posted by

vdms-1

Date

May 31, 2022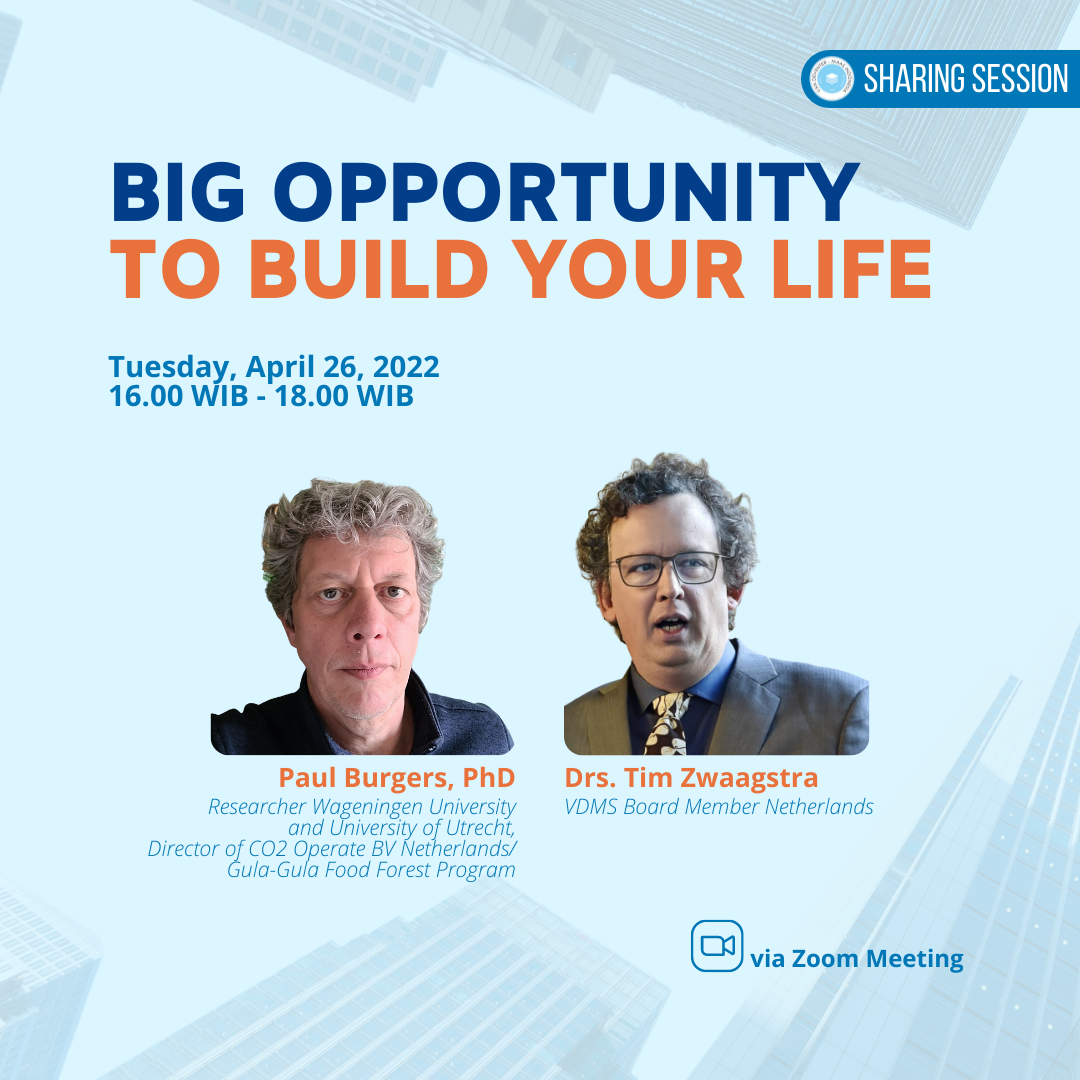 Tuesday, 26 April 2022, VDMI held a Sharing Session with Paul Burgers (Researcher Wageningen University and University of Utrecht, Director of CO2 Operate BV Netherlands/Gula-Gula Food Forest Program) and Drs. Zwaagstra Team (VDMS Board Member Netherlands) via Zoom Meeting from 4 P.M – 6 P.M. The activity was attended by final year students with the aim that after completing their studies, they could look for opportunities and be ready for life!

A week before the session started, participants were asked to upload photos of the activities around them. This aims to see what potential and resources can be developed. 76 participants attended the 2-hour session. The activity was also interspersed with Question and Answer with Paul and Tim.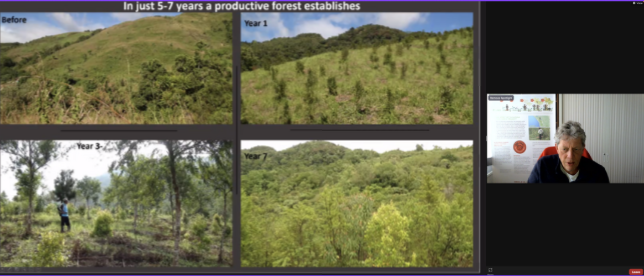 Paul suggests looking around and finding potential businesses that can be developed. The goal is that the area can develop and become a productive area for the local community. For example, Sugar-Gula Food Forest is not only focused on profit, but also for the sustainability of the ecosystem and the lives of local people. Largest impact and highest financial benefits come from restoring degraded lands. Starting is indeed difficult for others to accept, but with high commitment and struggle, everything pays off. In the 3rd year to the 5th year, food and income are obtained through trees that grow and bear fruit. In the following year, productive forest establishes and biodiversity returns. Currently, Gula-Gula Food Forest focuses on product development and preparing the farmers for the global market.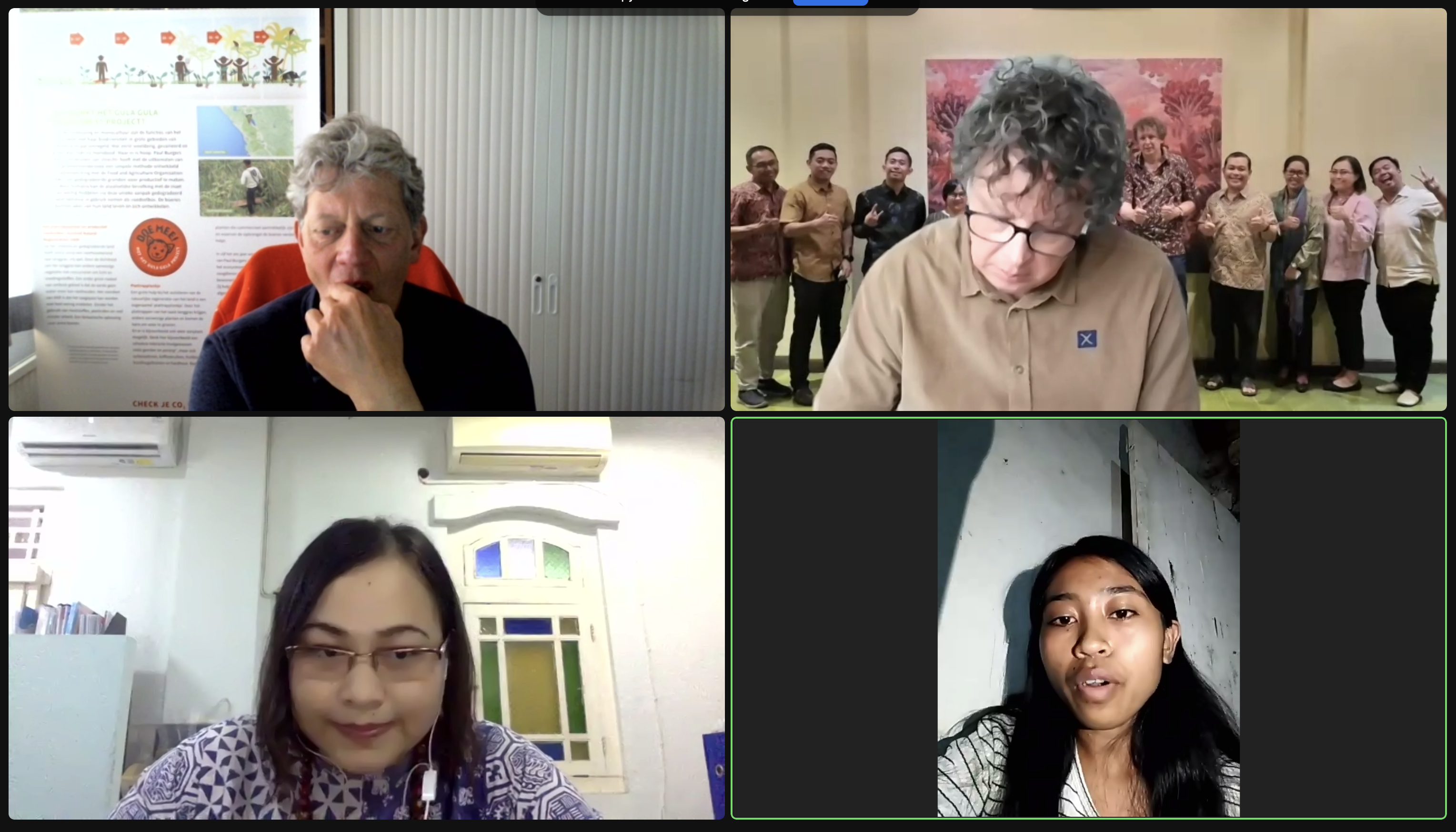 Alvina Rossa (Airlangga University grantee) asked about the most difficult problems in running a business, especially convincing farmers and other partners. Paul and Tim explained that in social business there must be a balance between doing something good and making money. There must be mutually beneficial collaboration and good relations. In addition, they must also be responsible for the condition of the earth in the future. Sugar-Gula Food Forest has succeeded by contributing to the community in the form of a better environment and income for them and participating in the achievement of the SDGs.