VDMS Board Netherlands visit Indonesia
Posted by

vdms-1

Date

February 27, 2019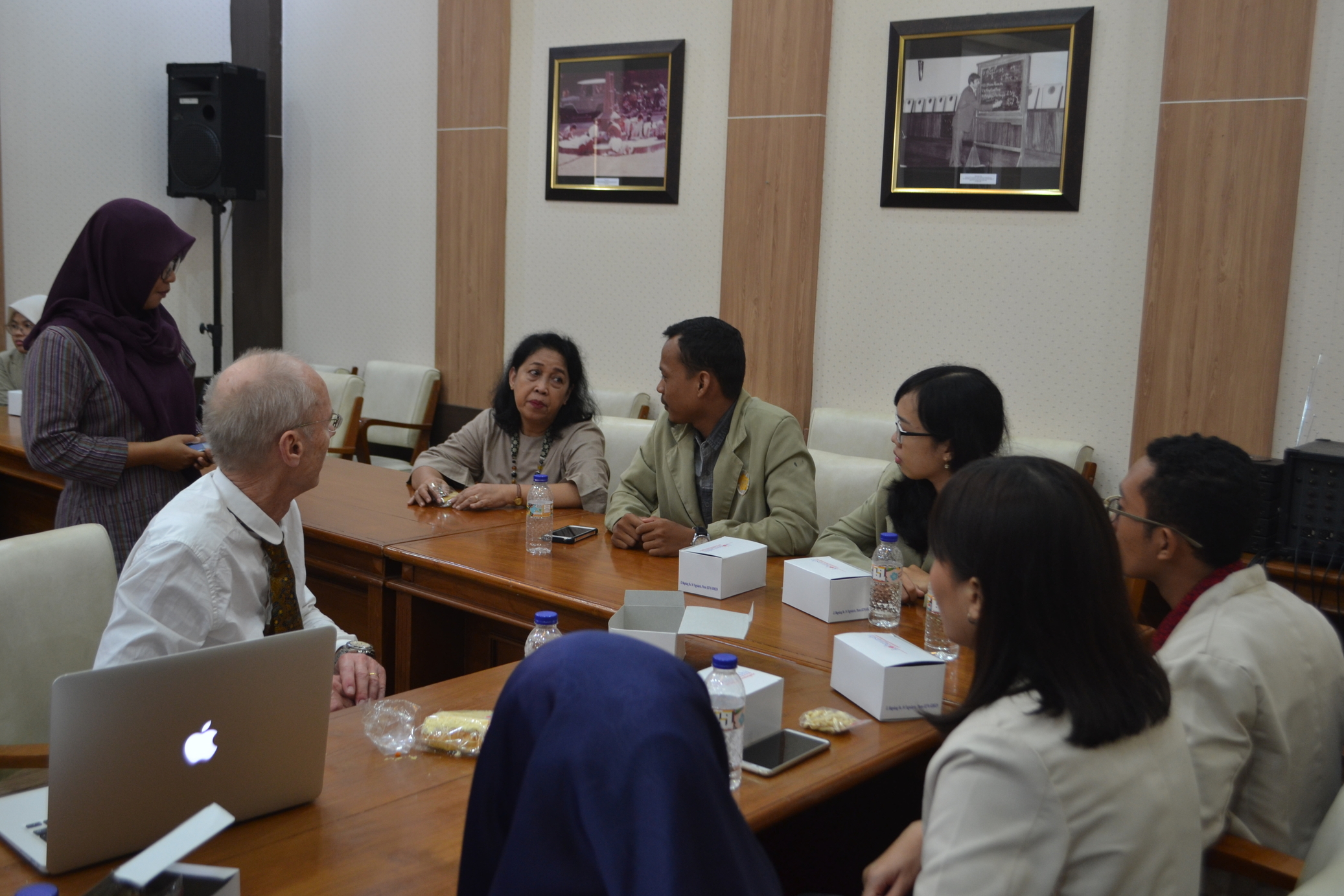 On 30 January – 3 February 2019, Prof. Jan Passchier, Prof Ben White and Mrs. Berit van Hulst – Board Member in Netherlands – visited Indonesia. This visit coincided with the Meeting with Van Deventer-Maas Indonesia. The main agenda of this visit is to develop a program for VDMI. Due to the time limit of the visit, the VDMS Board and the VDMI Office had a good and nice meeting with 14 students from Gadjah Mada University, Sanata Dharma University and Islamic University of Indonesia.
The meeting was held at Gadjah Mada University at 11:00 and was opened by the Director of UGM Students: Dr. R. Suharyadi, M.Sc. During the sharing session, grantees were divided into two groups, one sharing group with Berit van Hulst and others sharing with Prof. Jan. Grantees were very enthusiastic at the sharing session with the Board while explaining their life background, the benefit of the VDMI scholarship they've received, their hopes and daily activities.
The VDMS Board and VDMI Office continued to visit the Islamic University of Indonesia (UII) and were warmly welcomed by the Directorate of Partnership / Office of International Affairs and the Directorate of Student Development of the Islamic University of Indonesia. The Head of the Foreign Partnership Division, Herman Felani, S.S., M.A, opened the discussion and explained the background of UII as the first National campus established by the Indonesian nation. Prof. Jan and Berit were also very interested in how UII selected students to receive scholarships. In addition, Berit also discussed various problems and stresses experienced by students today. Closing the discussion, VDMS Board, VDMI Office and the UII visited the UII Museum and the Conclusion Temple in the UII Library complex.
We thank you very much for the arrangement, specifically for Gadjah Mada University (Dr. R Suharyadi, M. Sc, Mrs. Fatchi as PIC and UGM Grantees), Islamic University of Indonesia (Herman Felani, SS, MA and Mrs. Hazirah Qudsyi as PIC and UII Grantees), and Grantees from Sanata Dharma University.