Zoom Sharing: Self Reliance – Key of Success (Part 1)
Posted by

vdms-1

Date

March 25, 2021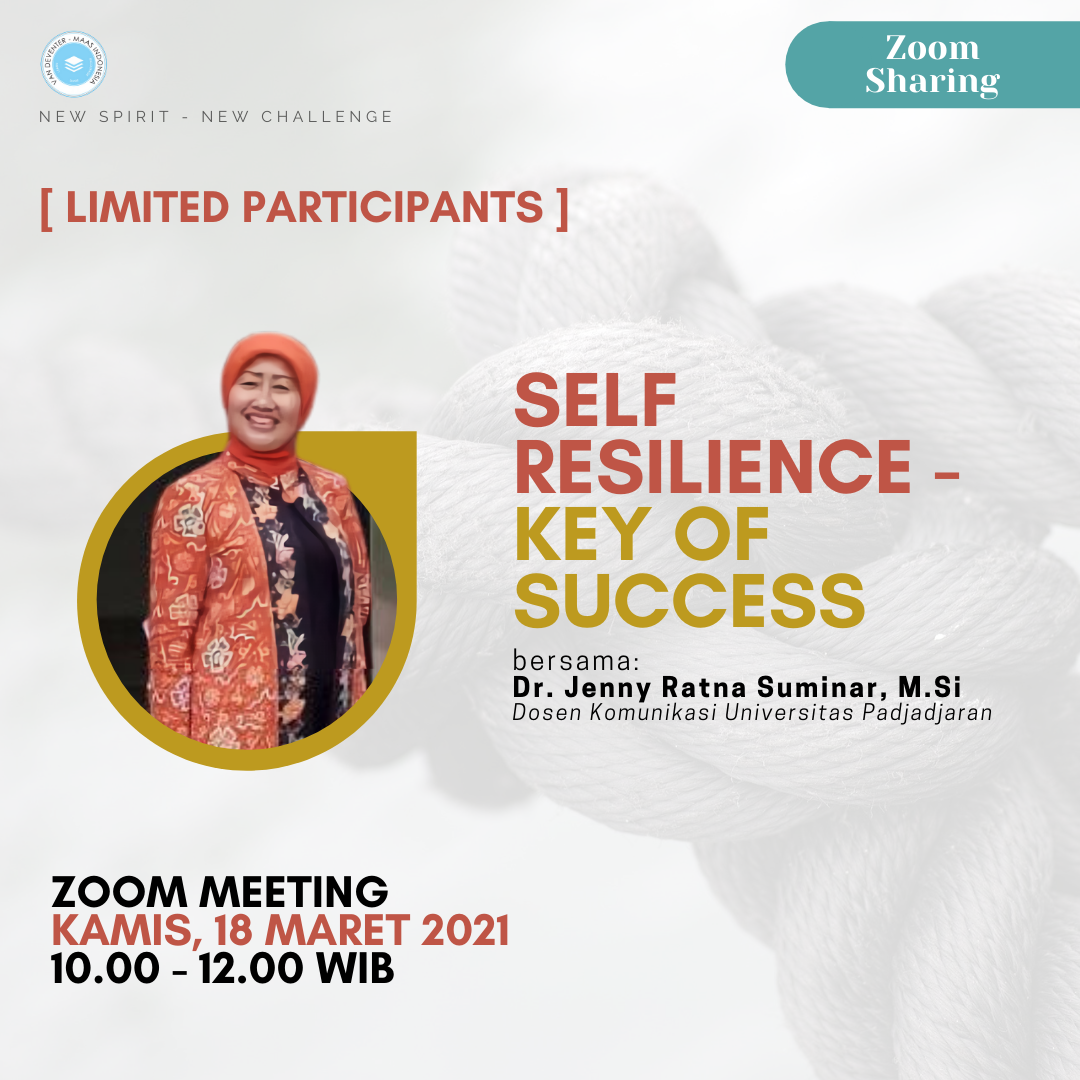 The pandemic is a devastating moment for everybody. Yet, we can choose to focus our attention to sharpen our strengths, minimize our weaknesses, and try to see the good things in our life. During this pandemic the Ozon steadily recover, the air is clearer, technology innovations increase, people consume more herbs and healthy food. The pandemic provides the Epiphany, a special moment that becomes a turning point of a person's life, for most people that accelerate in their abilities to face challenges. What happens today is the accumulation of what happened in the past. However, today we can choose to lead our future.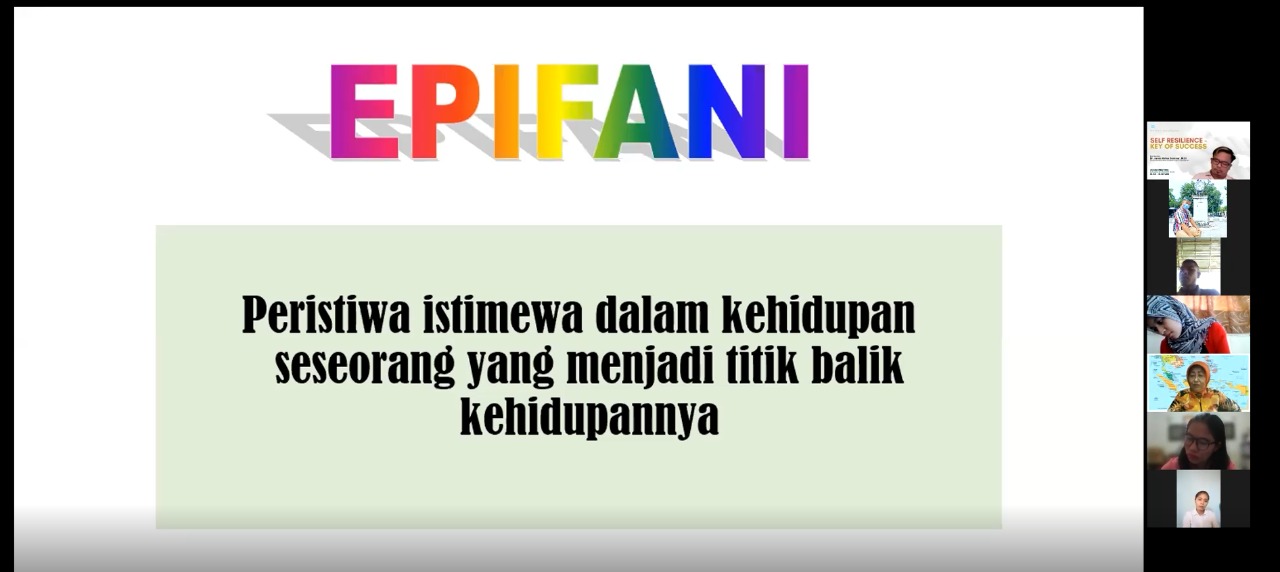 On March 18, 2021, VDMI held the Zoom Sharing session with the topic Self-Reliance – Key of Success (part 1), from 10:00 to 12:00 WIB. Facilitated by Dr. Jenny Ratna Suminar, participants were divided into five groups to discuss 10 essential skills most needed in the disruptive era which are complex problem solving & critical thinking (Sipadan), creativity & emotional intelligence (Alor), coordinating with others & people management (Karimun Jawa), judgment, decision making, & service orientation (Nusa Penida), negotiation & cognitive flexibility (Samosir).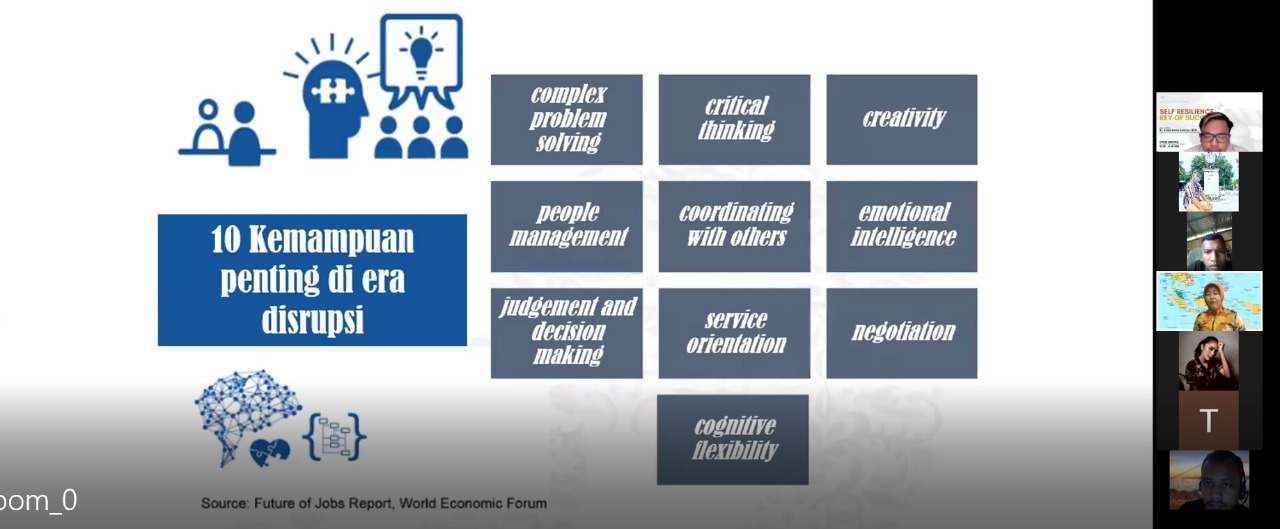 Indonesia's vision in 2045 is to be sovereign, advanced, just, and prosperous. The future way of life will be different than today. We should prepare ourselves to acquire the 10 essential skills to live in this new era. Utilize the 'pause' during this pandemic to sharpen our skills so that once the pandemic is over, we are well prepared to face the challenges of the future world. Part 2 of this session will be on March 25 at the same time. So, don't miss it!