Series of Communication (Part 3) Public Speaking & Practice
Posted by

vdms-1

Date

November 30, 2022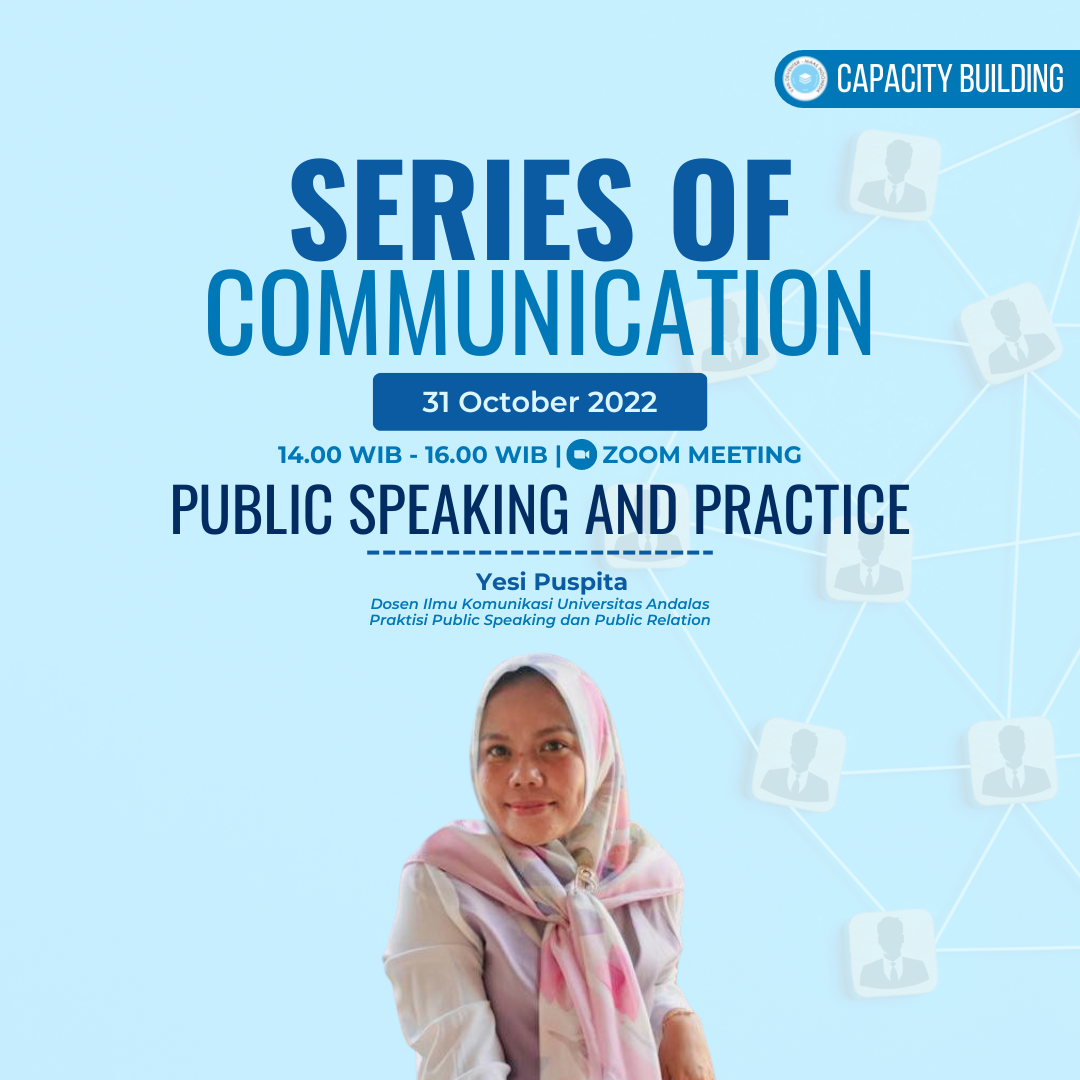 On October 31, 2022 VDMI continued Series of Communication Skills session 3 with the theme " Public Speaking & Practice ". Facilitated by Yesi Puspita, this session began with public speaking exercises by participants. All participants shared their testimony about VDMI. In general, all participants shared their experience enrolled in the VDMI scholarship, shared their happiness become a VDMI family and showed gratitude for the financial and non-financial support given by VDMI. This exercise is categorized as a storytelling type of public speaking. Literally, public speaking means speaking in front of the public. Public speaking is the act or skill of speaking to a large group of people, the act or process of making public speeches, or the art of effective oral communication with an audience. It is also called the procedure for speaking in public in a coherent and planned manner, based on the communication function with a specific purpose. It can be improved through daily exercises.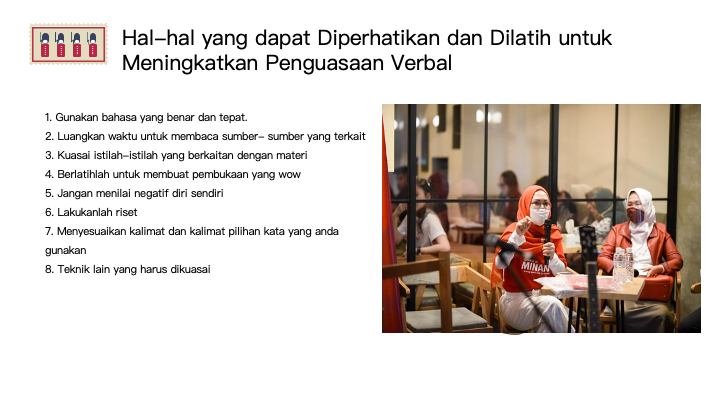 Public speaking consisted of various types, such as speeches, campaigns, keynote speakers, storytelling, master of ceremony (MC), moderators, debates, stand-up comedy and influencers. These various types of public speaking are delivered in different ways. Speech is a one-way communication, using scripts. Campaigns use loud and passionate volumes to convince listeners.  Keynote speakers involve a large audience in a large room. If the audience feels they need the knowledge, they will pay attention to the keynote speakers. Storytelling is a telling story activity to one or more listeners. The storyteller engages in a two-way interaction with the listener, using words, properties and movement. The master of ceremonies (MC) is the host of the event. A good MC must be able to ensure that an event goes according to plan, both formal and informal events. Moderator is someone who is in charge of moderating and supervising the discussion. He or she is responsible for managing the discussion, so that it can run properly according to the topic and take place in a conducive manner. Furthermore, although debate is not like a campaign, debate participants must be able to pressure their opponents by arguing. Stand-up comedy is a comedy art performance, performed by a comic. Stand-up comedy departs from observation, photographing social phenomena, analyzing and discussing them in a humorous monologue. An influencer is someone who has the power to influence the decisions of others because he has authority, knowledge, position, or because of his relationship with the public or audience. In today's digital era, many influencers are often used by companies to promote their products.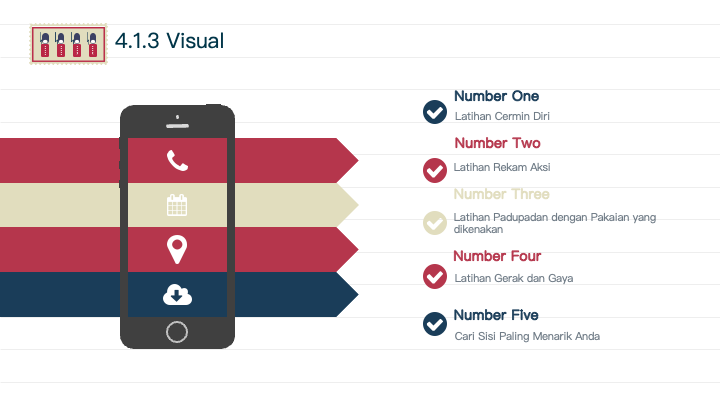 When conveying information in front of the public, there are several speaking methods that can be prepared by speakers. Those are: 1). manuscript (using script), 2). memoriter (using memorization techniques), 3). extempora (using mind mapping), 4). impromptu (speaking without any preparation and added with improvisation), and 5). combination (combining several methods). The most recommended method for beginners is extempora, because mind mapping will make it easier for speakers to convey messages. In order to be more ready to become a public speaker, do more exercises in front of the mirror, mix and match with the clothes you wear, practice movement and style, find the most interesting side, record the exercise and then evaluate it. Don't forget to pay attention to the vocal and visual messages. The vocal message and the visual message must show the same meaning, so that the listener can understand the message as a whole comprehensive message.