Series of Communication (Part 4) Talk Show Times
Posted by

vdms-1

Date

November 30, 2022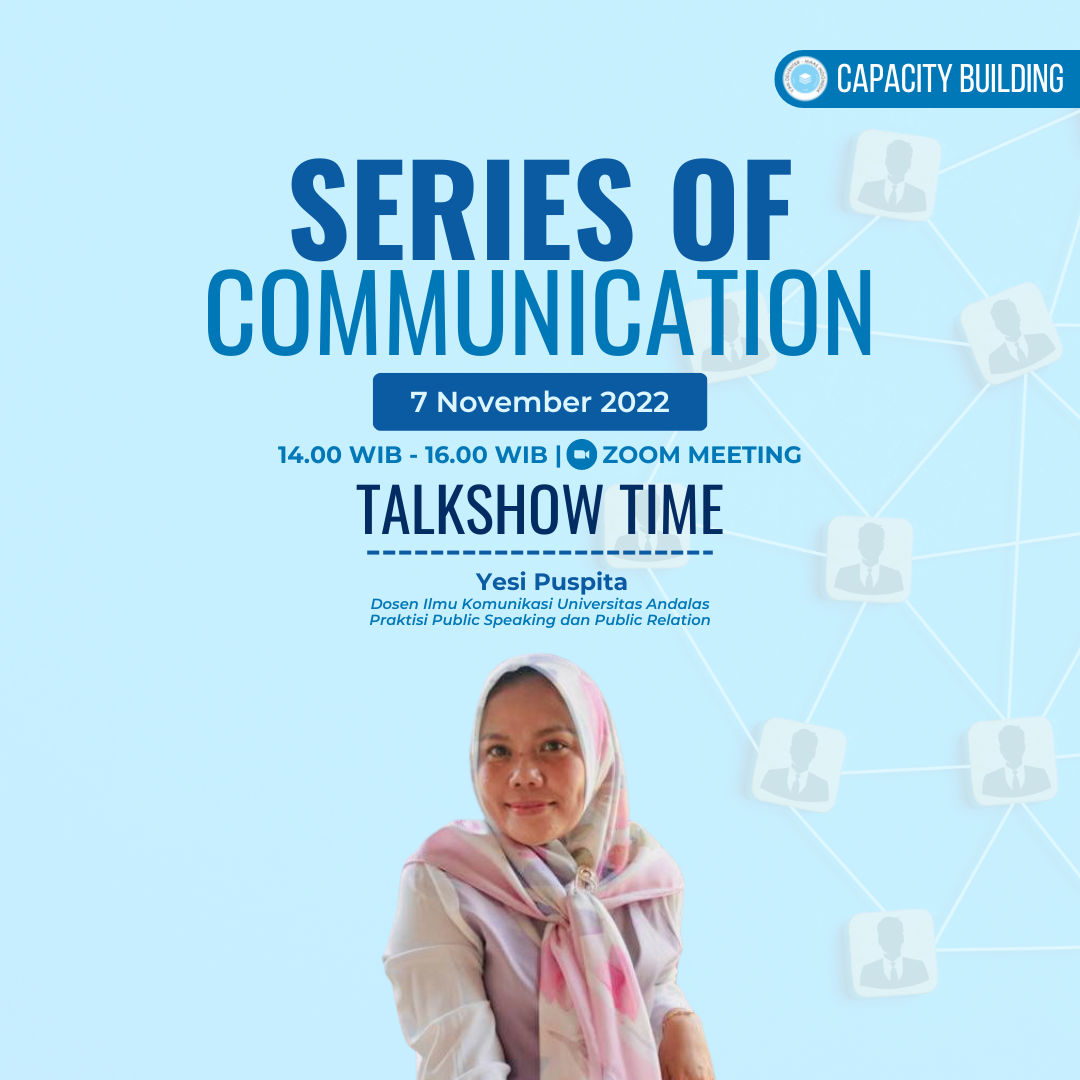 On November 7, 2022, part final of the Series of Communication was held using a zoom meeting. With the title "Talk show Times", all participants were asked to play a role in the show. Previously the participants had prepared the concept of the event, divided the roles to be performed and practiced independently. The event called "VDMI Got Talent 2022", showcased the talents of the VDMI grantees as a judge, singer, poetry reader, speech, storyteller, news presenter, and MC.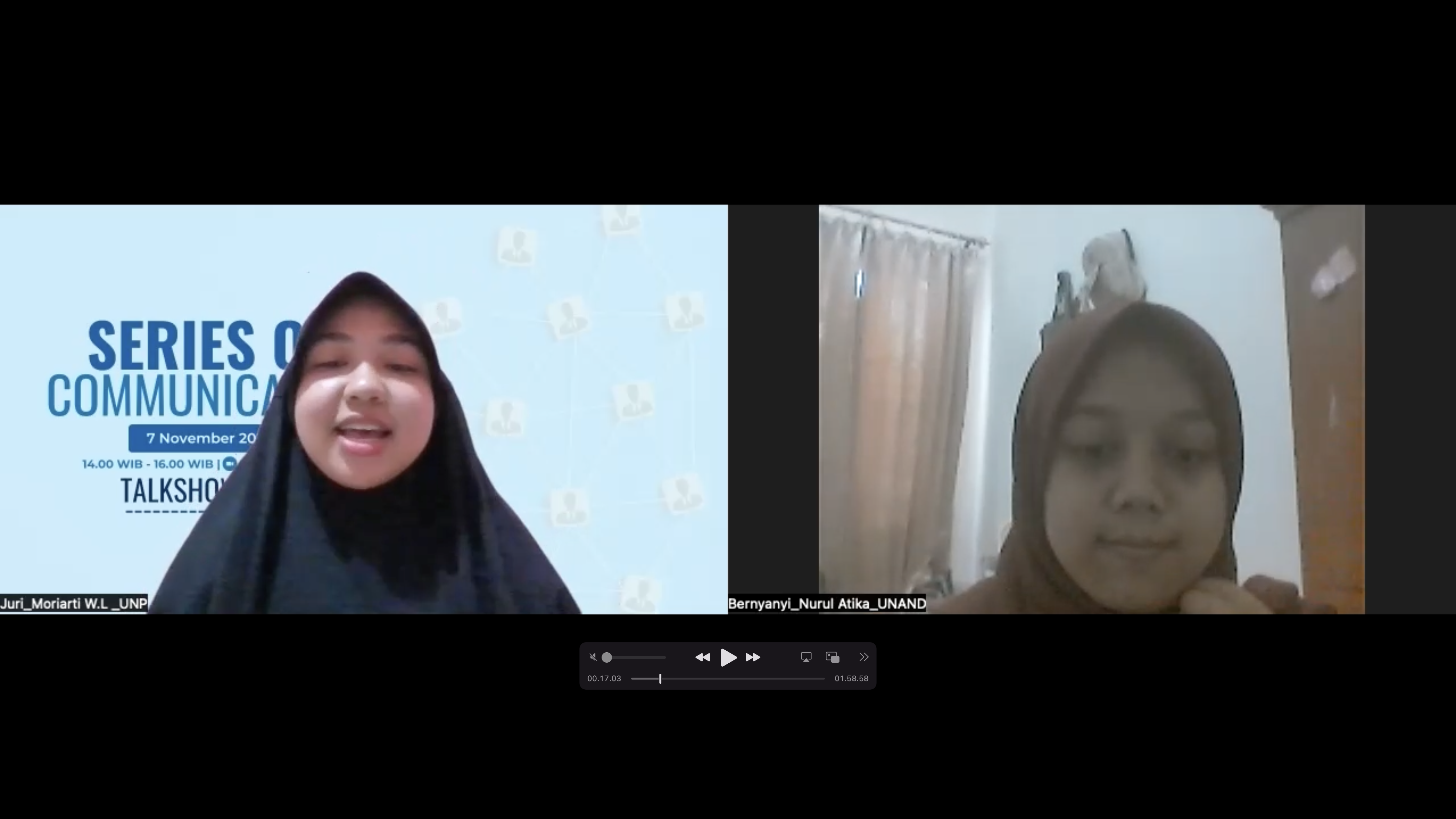 The performance begins with an opening delivered by the Master of Ceremony. After each participant finished the performance, the judges gave feedback. At the end of the VDMI Got Talent 2022 event, participants conveyed their insights from the preparation process to the completion of the performance. The facilitator stated that all participants were champions who had managed to maintain commitment in following the entire process of this series. In this public speaking exercise, participants have demonstrated paralanguage but still need to be honed the skills with daily practice. Confidence has been shown by the participants through the delivery of messages in a loud voice and without vibrations. However, there are a number of things that a public speaker still has to prepare, such as background, properties, make up, or costumes. This facility can support the delivery of messages. In communicating with the public, regional accents should also be eliminated because listeners may come from various cultural backgrounds. In addition, speakers must also remember the level of message trust in communication, where verbal messages only have an effect of 7%, vocal messages only have an effect of 38% and precisely the biggest is a visual message which has an effect of 55% in listeners' trust. For this reason, speakers can continue to hone the delivery of visual messages in front of the public by using various opportunities to practice.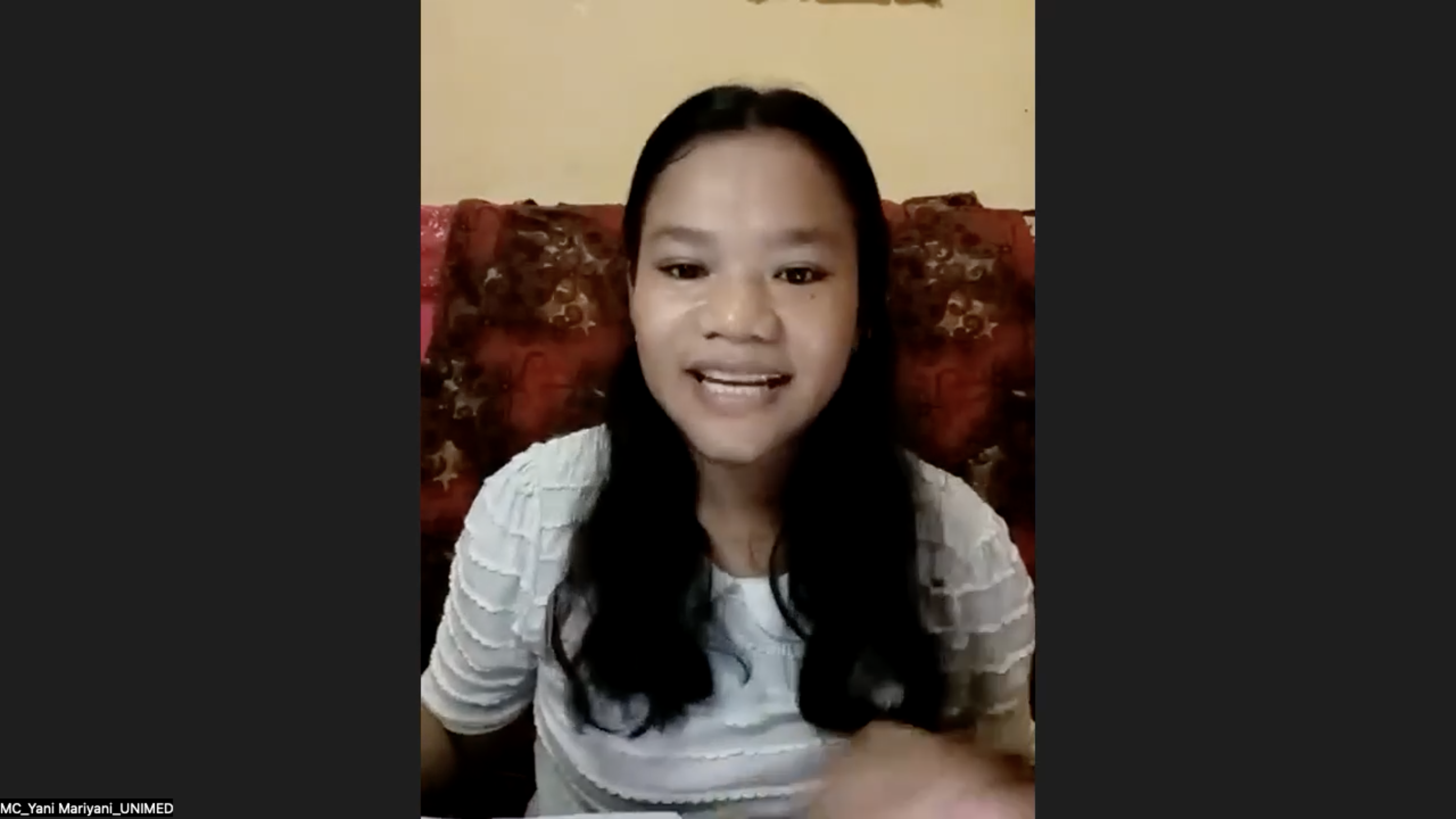 As a student, the biggest opportunity to practice public speaking is in the class during lectures. Participants can exercise their public speaking skills by asking questions during the lecture. Participants suggested to explore questions according to the material presented by the lecturer so that the message conveyed also contains and does not seem careless. At the end of the session, the facilitator encourages participants not to be ashamed of making mistakes when practicing public speaking, because with mistakes we become more trained and sensitive in the learning process.