In Memoriam VDMS' Oldest Alumnus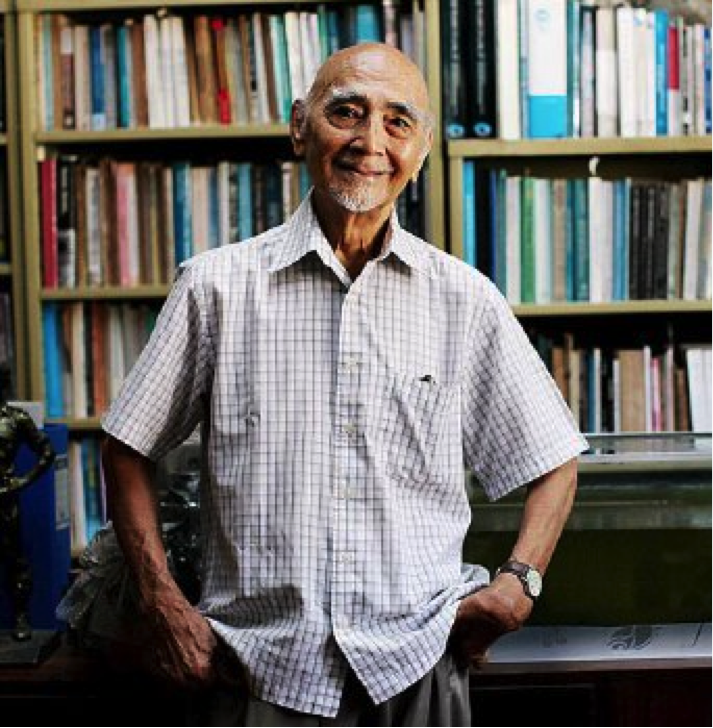 Written by Prof.Ben White – VDMS Board Member in Netherlands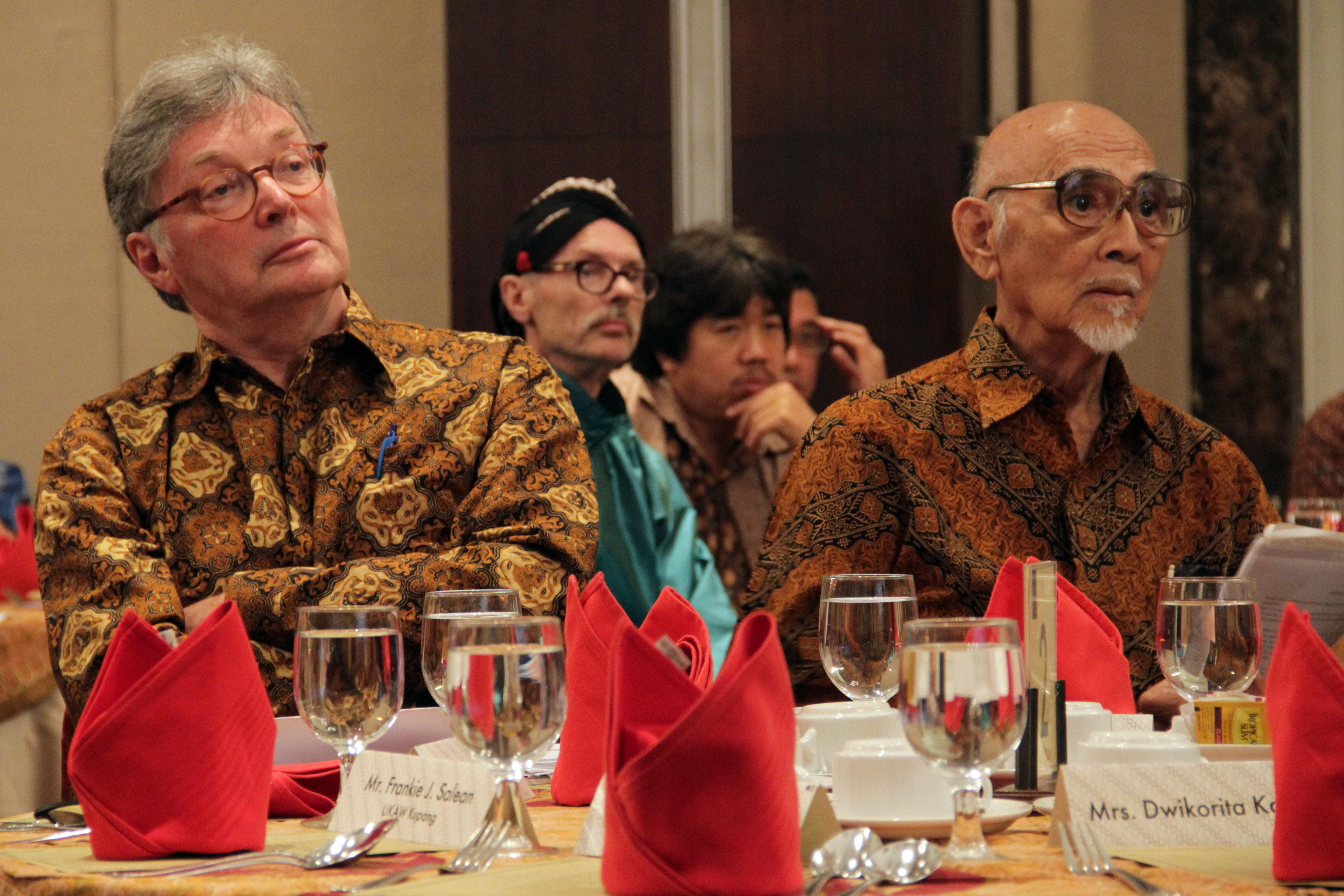 Professor Sediono M. P. Tjondronegoro (1928-2020)
'I am still grateful for the Foundation's beneficence, more than 50 years ago'
[at the VDMS 100th anniversary celebration, Yogyakarta 2013]
Sediono Tjondronegoro, born in Purwodadi in 1928, was the grandson of R.A. Kartini's elder brother R.M. Pandji Sosrokartono. His secondary school studies were interrupted twice, first in 1942 by the Japanese occupation and later in 1945 by the Indonesian revolution.   In 1945 he joined the Student Brigade Tentara Republik Indonesia Pelajar [TRIP] and was wounded in the hand by shrapnel during a Dutch mortar attack in East Java. In 1949, he departed for Amsterdam on the M.S. Tawali at the invitation of Henk Lenshoek, a doctor who had been a friend of his father in Semarang. It was arranged that he would have surgery on his wounded hand and begin studies at the University of Amsterdam. He began his studies in the new Faculty of Political and Social Sciences in 1950 and remained in Amsterdam, first as student and later as Assistant to Professor W. F. Wertheim, from 1949 to 1963.
In Amsterdam he lived in rented rooms in the houses of various Dutch families. He recalled that he had no problems adapting to Dutch food and customs, having lived for some time with the Dubois family (his foster parents) in Malang while attending the Dutch-language secondary school HBS. One of his landladies in Amsterdam was Mrs. Gruber, a Jewish widow whose family had died in the Nazi death camps, and he also for a time rented a room in the house of a local Rabbi. These experiences, he recalls, provided him with a principled tolerance towards all religions and cultures, which he retained thorughout his life.
As part of the Round Table agreements, Indonesia's new Ministry of Education and Culture provided scholarships for a number of Indonesians to study in Dutch universities. Tjondronegoro was awarded one of these scholarships in 1952, and after some years was able to supplement this with a small salary as part-time 'candidaats-assistent'. Five years later, when diplomatic relations with The Netherlands broke down due to conflicts about West Irian (Papua) and the nationalization of Dutch assets in Indonesia, the Indonesian government discontinued scholarships to students studying in The Netherlands. Rather than transferring to a university in another European country, Tjondronegoro remained in Amsterdam and experienced some years of financial difficulty, having only the half-salary from his part-time position as Assistant. He supplemented his income with various odd jobs, including walking the streets of Amsterdam with a hand-cart, collecting used paper and clothing for recycling. In 1961 the VDMS provided him with a scholarship enabling him to complete his studies for the Doctorandus Degree.
Tjondronegoro was active in the Netherlands branch of the Indonesian Students' Association PPI. He travelled widely throughout Western Europe and the Soviet Union, where he was introduced to President Kruschev and Premier Bulgarin. During the West Irian (Papua) crisis he provided information to the Indonesian government on the position and movement of Dutch troops and weaponry, by casually introducing himself to Dutch soldiers on leave in Amsterdam, and asking them about their experiences while buying them beer.
Returning to Indonesia in 1963 he began teaching in the Bogor Agricultural University, where he made his career until his retirement. He was involved in several major research projects, interspersed with further periods of study abroad at the University of Wisconsin (1966-68) and National university of Singapore. In 1977 he was awarded his PhD cum laude at the University of Indonesia, and in 1981 he held the Tinbergen Professorship at Erasmus University Rotterdam. Besides his work as Professor of Rural Sociology in Bogor, he has been active in many other universities, government departments and professional associations. During 1992-1997 he was member of the People's Consultative Assembly (MPR), representing the academic professions. He was a prominent mamber of the Indonesian Academy of Sciences, including a term as its vice-president.
Despite his achievements and reputation Prof. Tjondronegoro was known as a modest man, who lived simply. Until his mid-80s he still travelled around Bogor by 'angkot' public transport. He was one of Indonesia's best-known and most influential scholars on agrarian issues, rural poverty and land reform. In his autobiography Mencari Ilmu di Tiga Zaman dan Tiga Benua [Bogor, 2008] he wrote: "as a principle, we [intellectuals] should stand on the side of the marginal and oppressed".