The 3rd VDMI Social Project: Helping People and Children with HIV-AIDS in Surabaya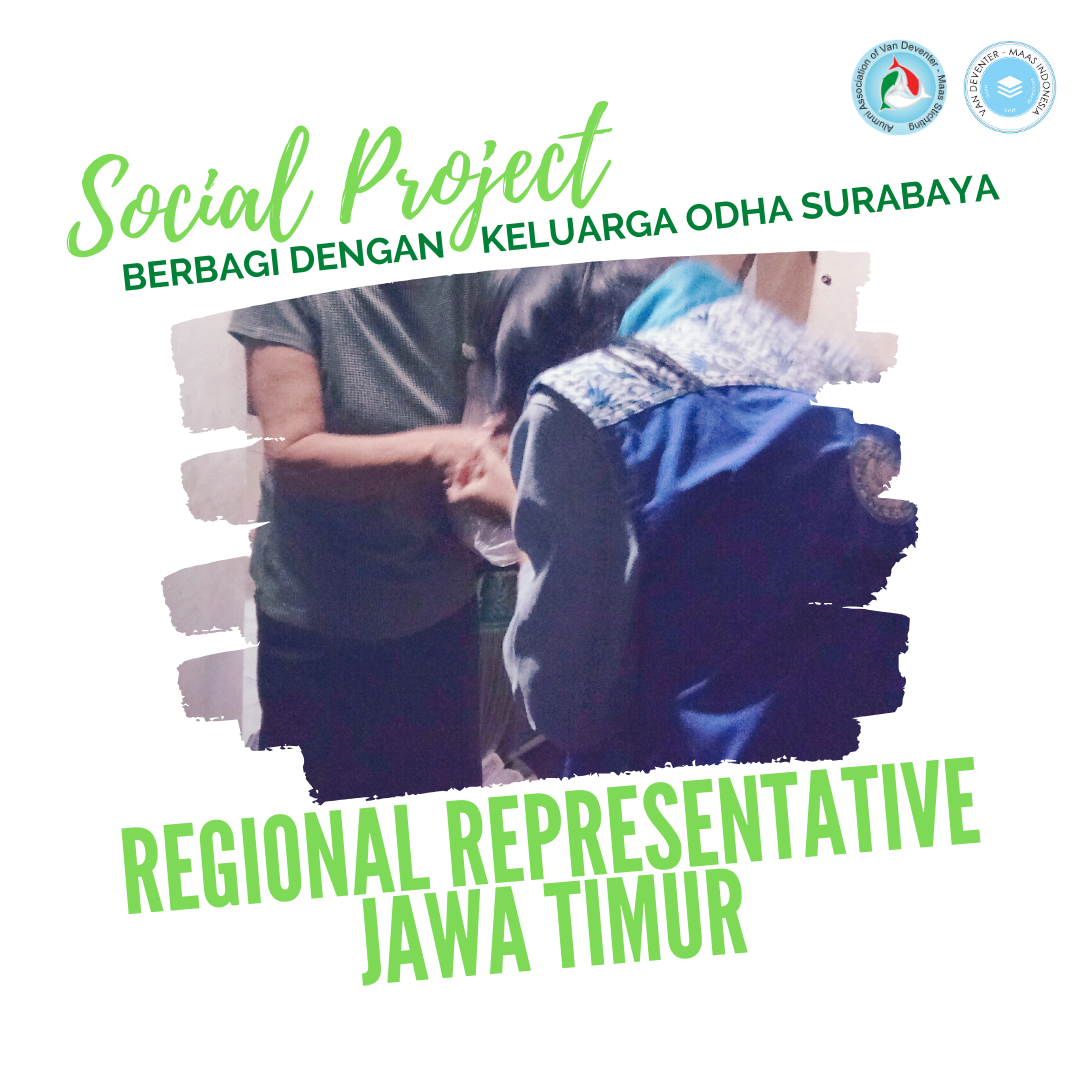 After successfully held the social projects in 2019: Donation for Yayasan Kasih Anak Kanker Indonesia (YKAKI) Yogyakarta and Taman Baca Oesapa Kupang, VDMI Family held the third Social Project for helping people and children with HIV-AIDS (ODHA and ADHA) in Surabaya at the beginning of 2020. In Surabaya, there are many cases where husbands transmitted HIV-AIDS to their wives. As a result, many children have the disease. Moved by the condition, VDMI alumni dan grantee from the Regional Representative (RR) East Java proposed to the VDMI office to initiate a social project to ease the burden of O/ADHA in Surabaya. Previously, some of the members of VDMI RR East Java in collaboration with Plato Foundation visited and held activities with O/ADHA in Surabaya. During the visitation, VDMI RR East Java found that O/ADHA experiencing a life-threatening health, psychological, financial, and social problems. Plato Foundation also showed that some of the O/ADHA live far below the poverty line due to stigmatizations and discriminations.
VDMI office then gathered donations by selling a Pre Order (PO) package consisted of a tumbler and tote bag. The package cost Rp 140.000 and Rp 20.000 from it will be donated to O/ADHA through VDMI RR East Java. The PO opened from March 20th to April 20th. After the PO was closed, 334 packages were sold and the total donation of Rp 6.853,025 was collected. Annisa Taqwa as the Chairperson of RR East Java has received the donation and will distribute it to 50 O/ADHA in Surabaya. Once the donation is distributed, VDMI East Java will report the distribution to the VDMI office in Yogyakarta. The report will be published in the next A2A Newsletter if everything works as it is planed. VDMI thank all VDMI family (alumni and grantees) that participate in every social project held by VDMI. VDMI encourages all VDMI Regional Representatives to initiate social projects in their communities across Indonesia. The Representatives could contact VDMI Communication and Alumni Relation (Dios Larosa) if they want to be facilitated to reach more VDMI family in Indonesia or even abroad.