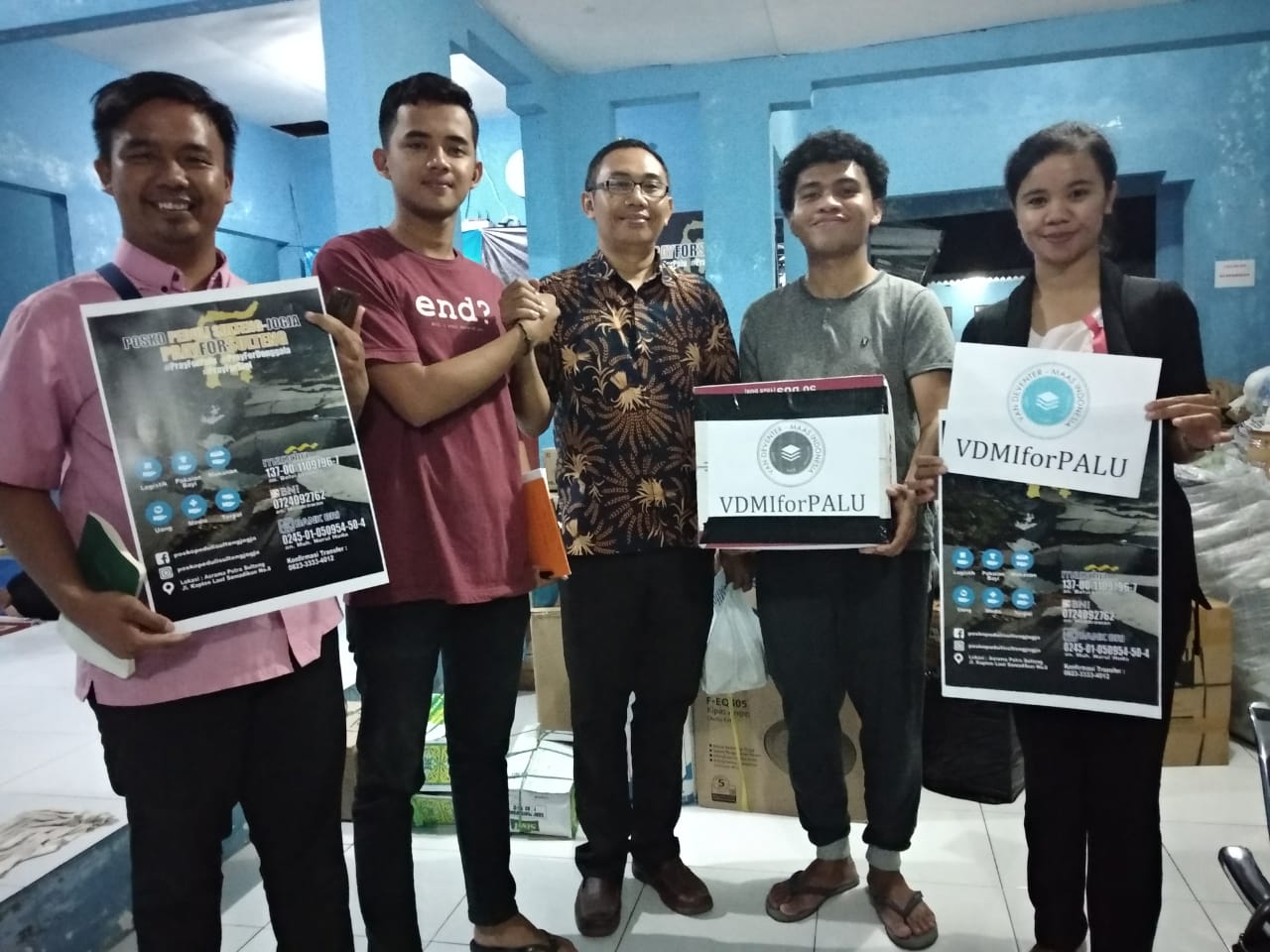 On September 28, 2018, Indonesia grieves again. An earthquake measuring 7.7 SR shook Central Sulawesi which caused severe damage. Several regions in Central Sulawesi such as Palu, Sigi and Donggala were also hit by tsunami.
The VDMI Family in and out of the country took the initiative to collect donations for the help of Palu, Sigi and Donggala. Donation collection was done by Alumni, PIC, Grantees and VDMI Staff. The activity took place from 1 – 7 October 2018. VDMI Family started collecting donations, such as conducting personal or collective fundraising activities with the surrounding community. The total donations collected amounted to Rp. 20,338,500 (twenty million three hundred thirty eight thousand five hundred rupiahs).
The donations collected were distributed to the Central Sulawesi Care Center in Yogyakarta. Donations were distributed in the form of goods and are divided into 3 batches. The first donation on 8 October 2018 was distributed in the form of ready-to-eat food, blankets, underwear, women's necessities, baby milk and pregnant women, mineral water, rice, biscuits and others. RR Yogyakarta Alumni and staff participated in the delivery of donations. The second donation was distributed on 9 October 2019 in the form of rice, women's needs, instant noodles, biscuits, baby porridge, honey and UHT milk. The last donation was given on 11 October 2018 in the form of 135 kg of rice.
Thank you to VDMI Family (PIC, Alumni, Grantees and Staff) and all donors who have donated to #VDMIForPalu. Good luck to our brothers and sisters in Central Sulawesi.