Citizenship Workshop Bandungan, Semarang 2018
Posted by

vdms-1

Date

November 30, 2018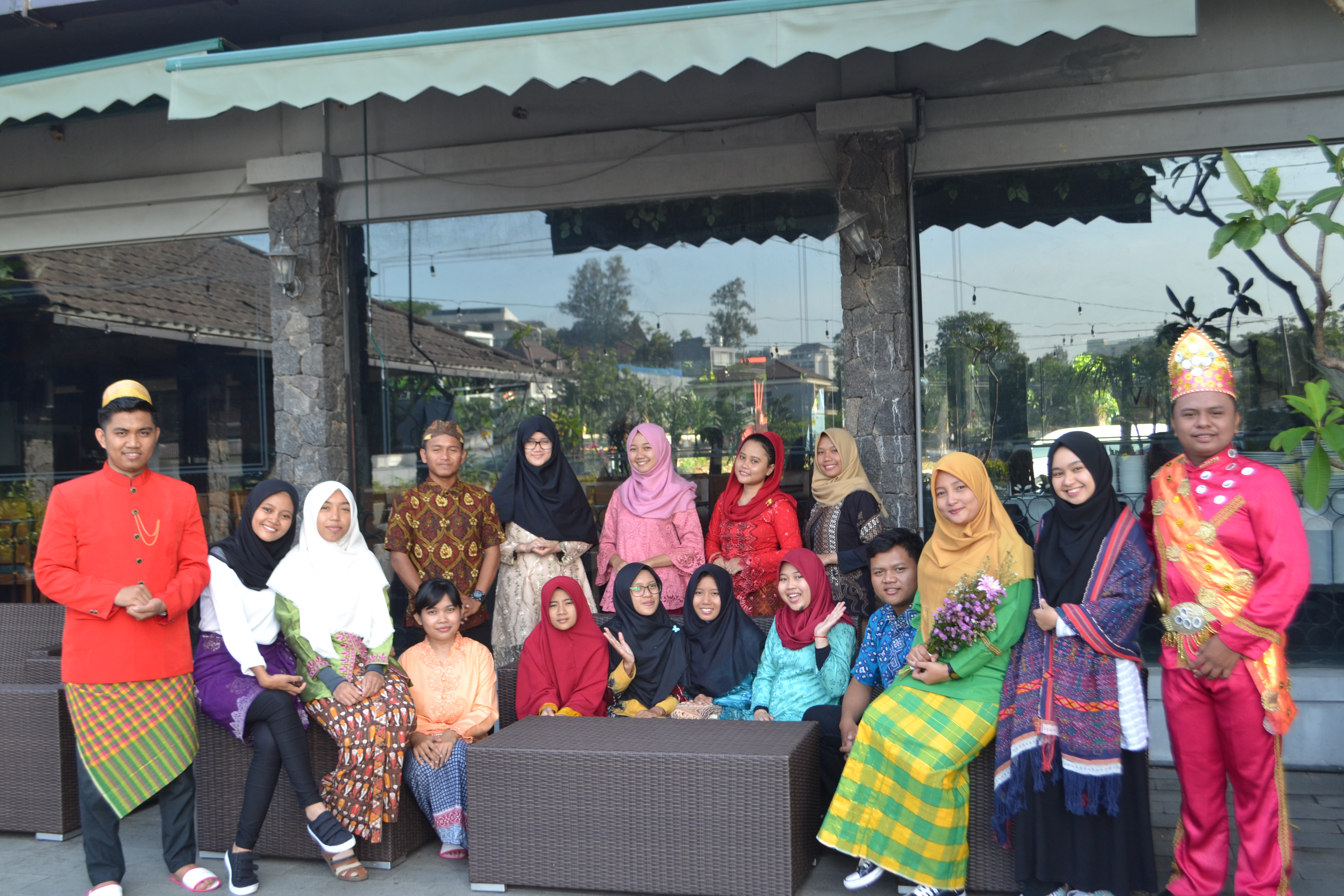 Wisma Theresia, Bandungan, Semarang, Central Java has became the witness to the meeting of 19 Citizenship Workshop participants from various regions in Indonesia. For 5 days (19-23 November 2018), participants got the many incredible experiences about how to be Active Citizens. Material presentation, discussion about Indonesia, Local Exposures, Outbound and presentation of the discussion results has became the unforgettable parts of the Bandungan Citizenship Workshop, Central Java.
The workshop has opened with the presentation of the VDMI profile by Ms. Parche and continued by singing the national anthem, Indonesia Raya, and Tanah Airku. Moreover, Mr. Ferdinan has come up with the idea of 'Indonesia is You', reminding all of the participants that Indonesia is us. We are the ones who will manage the future of Indonesia and what will happens to Indonesia in the future, then we will be the ones who are responsible for that case. Out of the 19 participants, Syiffah and Nirwan from Hasanuddin University talked about the bad air quality around them. This is one problem that must be considered for the solution. "Not only theory, Mr. Ferdinand has also undergone what was conveyed to us during the Citizenship Workshop, and that's amazing. It's very different from people who can only be theoretical but don't jump straight into the field, "said one participant.
Furthermore, Local Exposure provided experience to participants to go directly to the community. They identified the potential that exists in a village and provided real solutions for better change. In addition, there are several experiences that can be brought to be applied in the participants' environment. Then, the activity continued with Outbound. In the outbound, the participants had to deal with several games with the aim of compactness, how to become influencers, teamwork and creativity which were carried out with enthusiasm from each participants. Indeed, they got the positive values that can be applied to become Active Citizens through the games in outbound.
"The community is very complex, and I cannot know about myself. Through the material delivered by Mrs. Dwiani, I began to make plans for self-change and sustainability into the community, "said one participant. Moreover, participants were asked to get to know themselves before becoming influencers by Mrs. Dwiani. After that, they corrected the positive things that should be developed and the negative things that must be changed.
On November 24, 2018, one by one the participants of the Bandungan Citizenship Workshop, Semarang returned to their respective regions, bringing their dreams and plans to their surrounding and Indonesia. Doing simple and small things yet has an impact on others.